Introducing login with bayt feature
05 Aug 2021
by

Array
(
    [0] => WP_Term Object
        (
            [term_id] => 96
            [name] => Product Updates
            [slug] => product-updates
            [term_group] => 0
            [term_taxonomy_id] => 96
            [taxonomy] => category
            [description] => Product Updates
            [parent] => 84
            [count] => 160
            [filter] => raw
            [cat_ID] => 96
            [category_count] => 160
            [category_description] => Product Updates
            [cat_name] => Product Updates
            [category_nicename] => product-updates
            [category_parent] => 84
        )

)


Product Updates
Previously job seekers were able to register and create an account with bayt, with a multi step process, and then login after that using their bayt profile email afterwards.
And as you may know we are proudly a software company that is proudly part of bayt.com,
And since bayt has served millions of users over the years, we decided to launch a new login method by using bayt as identity provider, so job seekers can register to any tenant and login with their identity in bayt.com as a quick method to access the job application process.
How Does it work: 
1- Go to the tenant job site, click on login.
2- Form the login modal, choose login with bayt
3- Login to you bayt account if you are not logged in already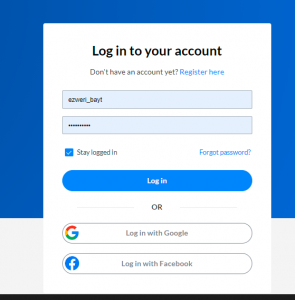 4- Grant authorization for bayt single sign on:
5- Next time you login as a job seeker using bayt you will just click on login with the bayt button, and it will be logged in.
Kindly note that this feature is available upon request.