The Talent Prospector Chrome Extension Has Arrived
10 May 2018
by Ammara Zubair

Array
(
    [0] => WP_Term Object
        (
            [term_id] => 102
            [name] => Enhancements
            [slug] => enhancements
            [term_group] => 0
            [term_taxonomy_id] => 102
            [taxonomy] => category
            [description] => 
            [parent] => 0
            [count] => 40
            [filter] => raw
            [cat_ID] => 102
            [category_count] => 40
            [category_description] => 
            [cat_name] => Enhancements
            [category_nicename] => enhancements
            [category_parent] => 0
        )

    [1] => WP_Term Object
        (
            [term_id] => 96
            [name] => Product Updates
            [slug] => product-updates
            [term_group] => 0
            [term_taxonomy_id] => 96
            [taxonomy] => category
            [description] => Product Updates
            [parent] => 84
            [count] => 160
            [filter] => raw
            [cat_ID] => 96
            [category_count] => 160
            [category_description] => Product Updates
            [cat_name] => Product Updates
            [category_nicename] => product-updates
            [category_parent] => 84
        )

)


Enhancements
As a recruiter, being strapped for time is all in a day's work. Racing against deadlines, fine-tuning candidate sourcing strategies, and finding the right talent can be an uphill battle, one that the Talentera team can now help users in conquering with their brand new Talent Prospector chrome extension.

Let's face it- who doesn't fantasize about sourcing dream candidates faster, boosting productivity, and meeting hiring targets swiftly without all the frantic mayhem? This is why Talentera's new convenient plugin drastically saves recruiters and hiring executives time by enabling them to transfer profiles from Linkedin directly to their ATS in a jiffy.
How Does The Talent Prospector Chrome Extension Work?
1) Simply install the extension from the Chrome web store.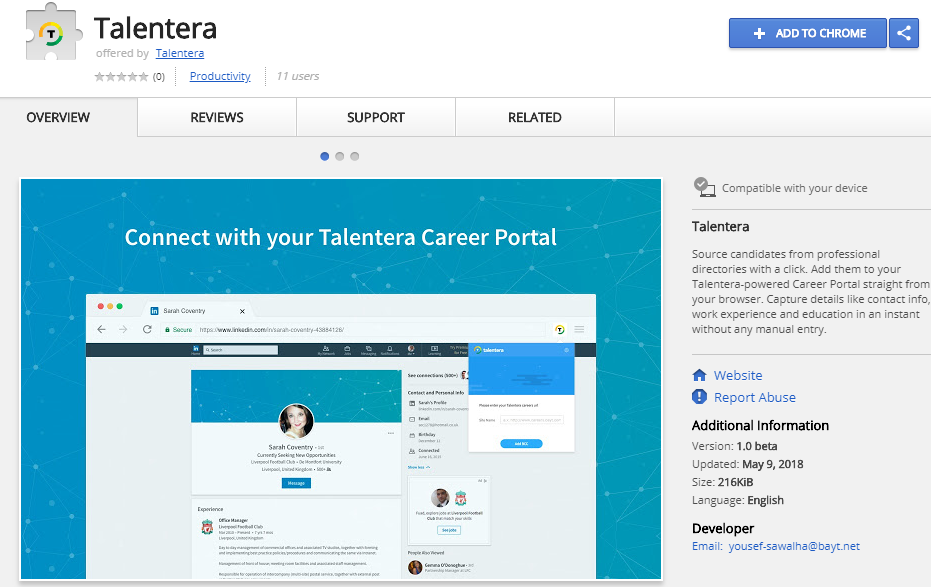 2) Click on the Talentera extension icon, enter your Talentera career page URL and click "Connect to Career Portal". You're now all set to start sourcing talent.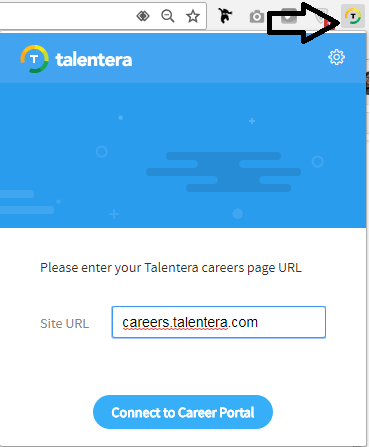 3) Like a particular candidate? Click on the extension icon; the plugin will automatically copy the profile information (that you can also edit if you wish to) to get it ready for quick transfer to your career portal.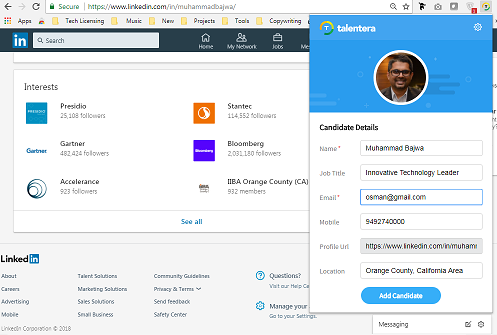 4) Click "Add Candidate"- you'll see the extension working instantly to import the candidate data.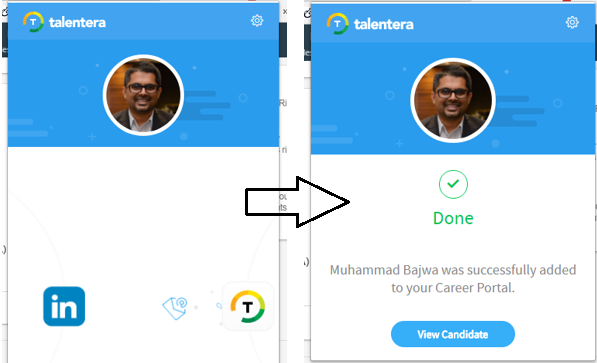 5) Ta-dah! The Linkedin profile has now been snuggly transferred to your career portal. Go to your Dashboard > Candidates > Sourced Candidates > The candidate's CV will be available for your review.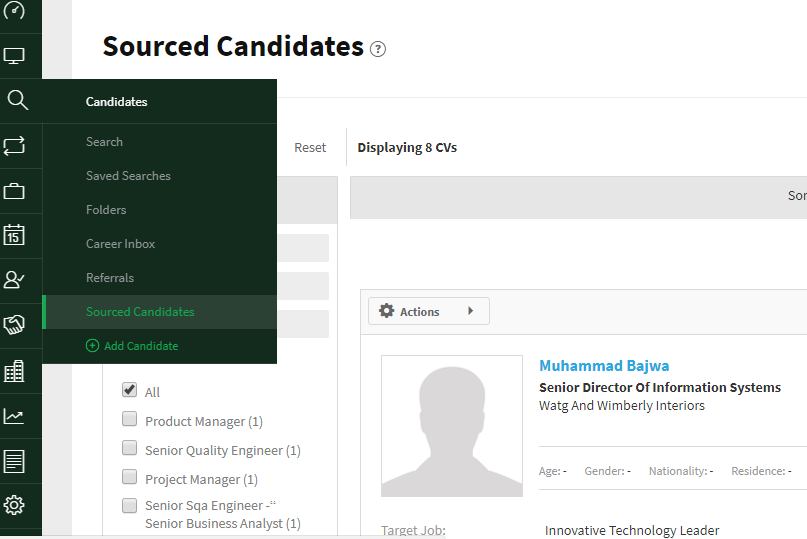 Why Should I Use The Talent Prospector Plug In?
If you're still a skeptic (btw we love your curiosity), here are some brilliant benefits to look forward to:
1) Seamless Set Up: The extension is a quick download away.
2) Instant Profile Transfer: Time and cost-effective, bid farewell to manual data entries prone to errors and typos (especially when sourcing candidates in bulk, phew).
3) Automatic Tagging: The profile source is marked as "Sourced" by default so you can diligently keep an eye on your candidate streams, their quality and overall volume.


4) Exciting Candidate Experience: Reach out and invite candidates to fill in their profile on your career portal if you see there is missing information that is required.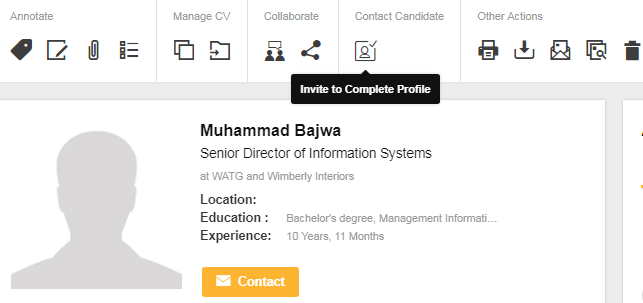 5) Transparency & Organization: The plug-in keeps track of the recruiter that has imported the profile, and the date on which the action was taken. If any user tries to add an existing profile to the career portal again, the extension will prevent duplication, and inform the user that the candidate CV already exists.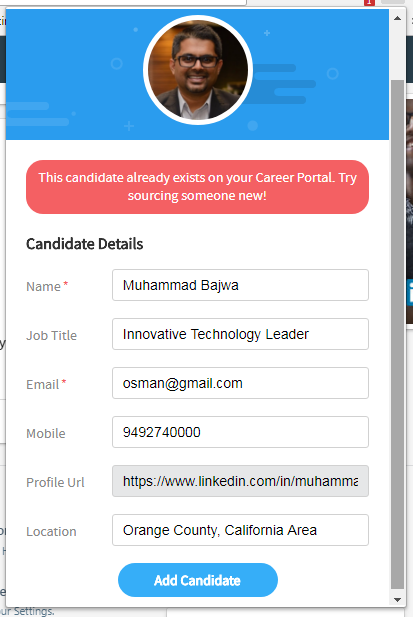 There you have it- the Talent Prospector chrome extension has arrived, and we can't wait for you to take advantage of the improved hiring outcomes, and all that free time on your calendar!



Contact Us

This enhancement is available for access to all Talentera customers. If you wish to learn more about this feature, please get in touch with your account manager as they will be happy to help.
If you'd like to speak with an expert to learn how Talentera can improve your company's recruiting processes, please get in touch.
Ammara Zubair