Smart Rules for Requisition Forms
26 Mar 2018
by Naveed Ahmed

Array
(
    [0] => WP_Term Object
        (
            [term_id] => 102
            [name] => Enhancements
            [slug] => enhancements
            [term_group] => 0
            [term_taxonomy_id] => 102
            [taxonomy] => category
            [description] => 
            [parent] => 0
            [count] => 40
            [filter] => raw
            [cat_ID] => 102
            [category_count] => 40
            [category_description] => 
            [cat_name] => Enhancements
            [category_nicename] => enhancements
            [category_parent] => 0
        )

    [1] => WP_Term Object
        (
            [term_id] => 96
            [name] => Product Updates
            [slug] => product-updates
            [term_group] => 0
            [term_taxonomy_id] => 96
            [taxonomy] => category
            [description] => Product Updates
            [parent] => 84
            [count] => 160
            [filter] => raw
            [cat_ID] => 96
            [category_count] => 160
            [category_description] => Product Updates
            [cat_name] => Product Updates
            [category_nicename] => product-updates
            [category_parent] => 84
        )

)


Enhancements
During the hiring season, an HR Manager usually has a truckload of hiring approvals and requisitions to work with. Sifting through each of these and setting follow-up tasks for every requisition can become a burden especially if you're dealing with a large number of approvals and requisitions. To automate this tedious process overhead for recruiters, Talentera has introduced a brand new feature that lets users set pre-defined rules on actions to take for any category of requisitions. We call these "Smart Rules" and here's what they are all about…
If you have some conditions that need to be triggered for a specific requisition form, you can set them based on the different forms and fields available in the module. To get this done, here are a few steps that you need to follow:
a. Navigate to Smart Rules in the Admin Panel, click Add Rule, and choose Requisition as your object.
b. In the and if section, you can choose different fields (from different requisition forms) to base your condition on.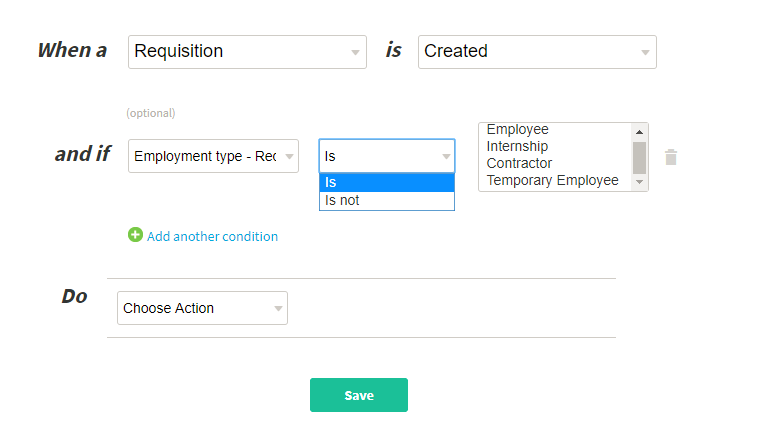 c. Finally, you can set what value the field should be (or not be) to trigger the action specified in the Do section.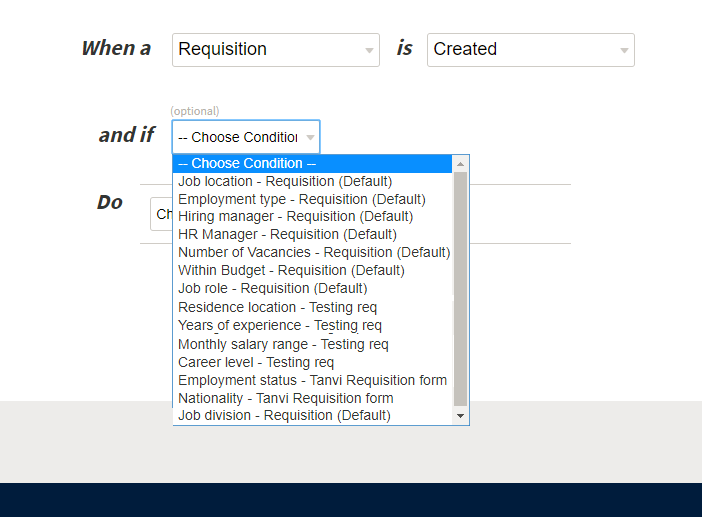 Through this Smart Form, requisitions falling under a pre-defined category will automatically be forwarded, tagged and placed in the backlog depending on the action you define for it helping recruiters save time and manage priorities during job creation.
---
This enhancement is available for access to all Talentera customers. If you wish to learn more about this feature, please get in touch with your account manager as they will be happy to help.
If you'd like to speak with an expert to learn how Talentera can improve your company's recruiting processes, please get in touch.
Naveed Ahmed