Post Jobs Across Job Boards with e-quest
25 Jul 2017
by Alina Majeed

Array
(
    [0] => WP_Term Object
        (
            [term_id] => 102
            [name] => Enhancements
            [slug] => enhancements
            [term_group] => 0
            [term_taxonomy_id] => 102
            [taxonomy] => category
            [description] => 
            [parent] => 0
            [count] => 40
            [filter] => raw
            [cat_ID] => 102
            [category_count] => 40
            [category_description] => 
            [cat_name] => Enhancements
            [category_nicename] => enhancements
            [category_parent] => 0
        )

    [1] => WP_Term Object
        (
            [term_id] => 96
            [name] => Product Updates
            [slug] => product-updates
            [term_group] => 0
            [term_taxonomy_id] => 96
            [taxonomy] => category
            [description] => Product Updates
            [parent] => 84
            [count] => 160
            [filter] => raw
            [cat_ID] => 96
            [category_count] => 160
            [category_description] => Product Updates
            [cat_name] => Product Updates
            [category_nicename] => product-updates
            [category_parent] => 84
        )

)


Enhancements
Integration with job boards through eQuest
When employers have a new vacancy, they would like to attract as many candidates as they can to their posted jobs. To reach more candidates, employers post to several job boards by repeating the activities on every new medium that they post on. This is a repetitive and tedious process that keeps recruiters from getting to more important things like devising a strong application process.
With Talentera's new feature enhancement, recruiters can now post to multiple job boards with a single submission via eQuest. All they have to do is create their job posting once, and submit it to other boards (like linkedIn, Dice etc) through eQuest in a few clicks. It's that simple.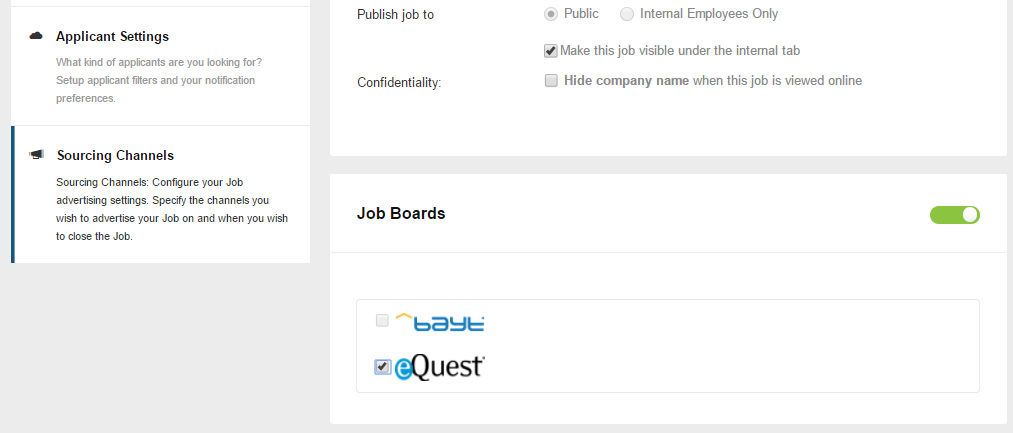 Here is how this feature works:
– Post a new job
– Go to the final step to activate the job, and check eQuest
– You will be directed to the eQuest website to select boards to publish the job on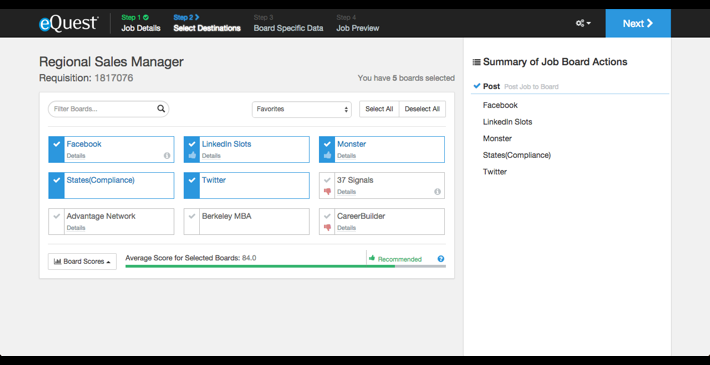 If you are interested in activating this feature, all you have to do is file a ticket through your Talentera dashboard and we'll get to configuring it for you.
If you'd like to speak to an expert to learn how Talentera can improve your company's recruiting processes, please get in touch.
Alina Majeed