Your Personal Nifty 'Upgrades Module'
22 Mar 2018
by Naveed Ahmed

Array
(
    [0] => WP_Term Object
        (
            [term_id] => 102
            [name] => Enhancements
            [slug] => enhancements
            [term_group] => 0
            [term_taxonomy_id] => 102
            [taxonomy] => category
            [description] => 
            [parent] => 0
            [count] => 40
            [filter] => raw
            [cat_ID] => 102
            [category_count] => 40
            [category_description] => 
            [cat_name] => Enhancements
            [category_nicename] => enhancements
            [category_parent] => 0
        )

    [1] => WP_Term Object
        (
            [term_id] => 96
            [name] => Product Updates
            [slug] => product-updates
            [term_group] => 0
            [term_taxonomy_id] => 96
            [taxonomy] => category
            [description] => Product Updates
            [parent] => 84
            [count] => 160
            [filter] => raw
            [cat_ID] => 96
            [category_count] => 160
            [category_description] => Product Updates
            [cat_name] => Product Updates
            [category_nicename] => product-updates
            [category_parent] => 84
        )

)


Enhancements
The tech team at Talentera is always on the move to develop enhancements and product updates that make your recruitment experience as smooth as possible. Although we try to keep users up to speed with our latest releases, we understand that keeping track of these can become a challenge. To save you from going back and forth between emails and keeping up with your account manager, we have introduced a new functional tool that lets you see all the latest upgrades that your career portal can benefit from.
Introducing the Upgrades Section in your career portal's navigation menu: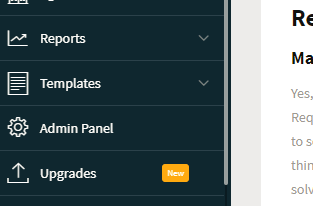 By clicking the tab, you get to see an up-to-date listing of all the feature upgrades that Talentera has introduced and also lets you easily cross-check the ones that you have yet to enable on your career portal. This listing carries the description of the release along with the highlights that give you a quick overview of what the module helps you achieve.
If the description is not enough to convince you, each module comes with a quick video that explains the purpose behind its development, the key problems it helps you solve and a step-by-step demo of using the module to its full potential: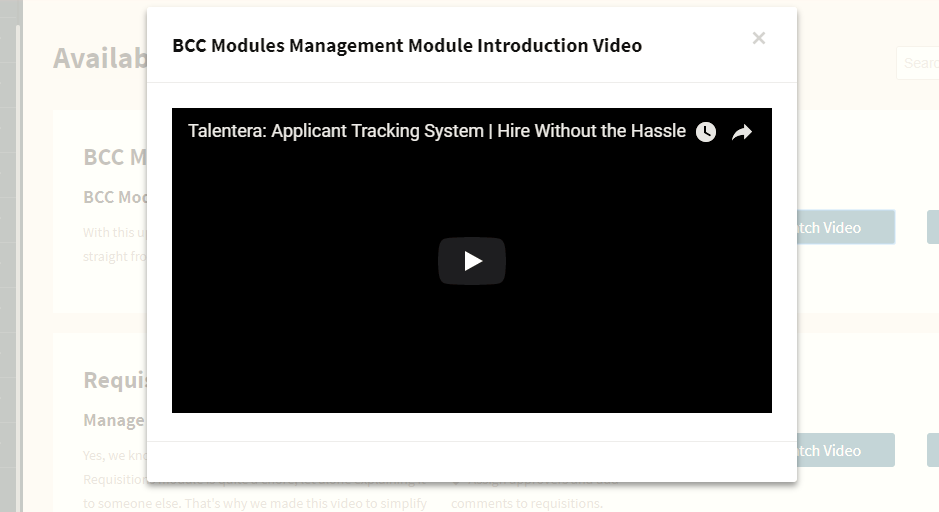 If the module catches your attention and you see its potential benefit for your organization, you can simply hit the 'Request Module' button and you will hear from a Talentera representative shortly to get your upgrade in motion.
With the Upgrades tab, you have all the new modules at your disposal complete with the information that you need to make your upgrade decision. Here's to a hoping that this feature further helps streamline your applicant tracking experience with Talentera.
---
This enhancement is available for access to all Talentera customers. If you wish to learn more about this feature, please get in touch with your account manager as they will be happy to help.
If you'd like to speak with an expert to learn how Talentera can improve your company's recruiting processes, please get in touch.
Naveed Ahmed