Manage Approvers for 'Requisition and Hiring Approval' by Division
22 Apr 2019
by Shanze Sheriar

Array
(
    [0] => WP_Term Object
        (
            [term_id] => 96
            [name] => Product Updates
            [slug] => product-updates
            [term_group] => 0
            [term_taxonomy_id] => 96
            [taxonomy] => category
            [description] => Product Updates
            [parent] => 84
            [count] => 160
            [filter] => raw
            [cat_ID] => 96
            [category_count] => 160
            [category_description] => Product Updates
            [cat_name] => Product Updates
            [category_nicename] => product-updates
            [category_parent] => 84
        )

)


Product Updates
What Is It?
Requisitions are a vital aspect of the various procedures that take place when hiring a new employee. Once a requisition has been generated on the Talentera Portal for a hiring action, it will require due approval. A highly requested filter has now been added to the approval request settings i.e Job Division.
The approval request for 'Hiring Approvals and Requisitions' can now be auto-assigned and auto-approved based on the approver's job division. If the HR Managers deems it necessary, they can also include sub-divisions to be taken into consideration for the approval request.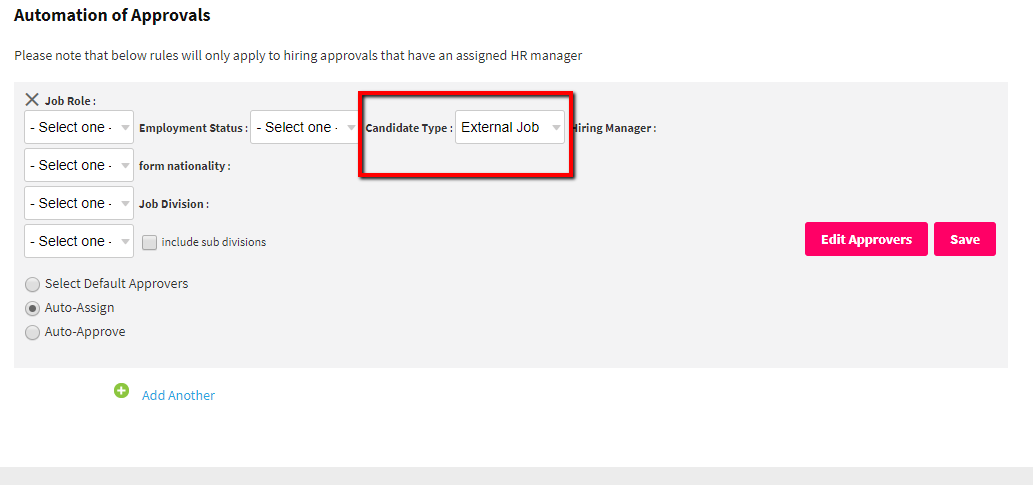 Who Gets It?
This enhancement is available for access to all Talentera customers. If you wish to learn more about this feature, please get in touch with your account manager as they will be happy to help.
If you'd like to speak with an expert to learn how Talentera can improve your company's recruiting processes, please get in touch.
Shanze Sheriar