Enhanced Forms and Better Fields
30 Jan 2018
by Alina Majeed

Array
(
    [0] => WP_Term Object
        (
            [term_id] => 102
            [name] => Enhancements
            [slug] => enhancements
            [term_group] => 0
            [term_taxonomy_id] => 102
            [taxonomy] => category
            [description] => 
            [parent] => 0
            [count] => 40
            [filter] => raw
            [cat_ID] => 102
            [category_count] => 40
            [category_description] => 
            [cat_name] => Enhancements
            [category_nicename] => enhancements
            [category_parent] => 0
        )

    [1] => WP_Term Object
        (
            [term_id] => 96
            [name] => Product Updates
            [slug] => product-updates
            [term_group] => 0
            [term_taxonomy_id] => 96
            [taxonomy] => category
            [description] => Product Updates
            [parent] => 84
            [count] => 160
            [filter] => raw
            [cat_ID] => 96
            [category_count] => 160
            [category_description] => Product Updates
            [cat_name] => Product Updates
            [category_nicename] => product-updates
            [category_parent] => 84
        )

)


Enhancements
With slight updates here and there, we've ensured that your data consolidation efforts with Talentera pay off in spades. From adding custom fields in employer registration forms to making life easier for Multi-Employers through one-click Admin Accesses, this batch of updates covers a whole lot.
Here's a walkthrough of everything you can do for a better applicant tracking experience:
Become Admin for Employers
Admins for Multi-Employer accounts can now become (be logged in) admin users of employers registered on their portal.
To make this happen, go to Employer Accounts Authorization, and choose the Approved tab. You will get a list of approved Employers registered on your portal.
In the Actions column, we have a new action called Become Admin. Clicking this action will log you in as the admin account of that employer.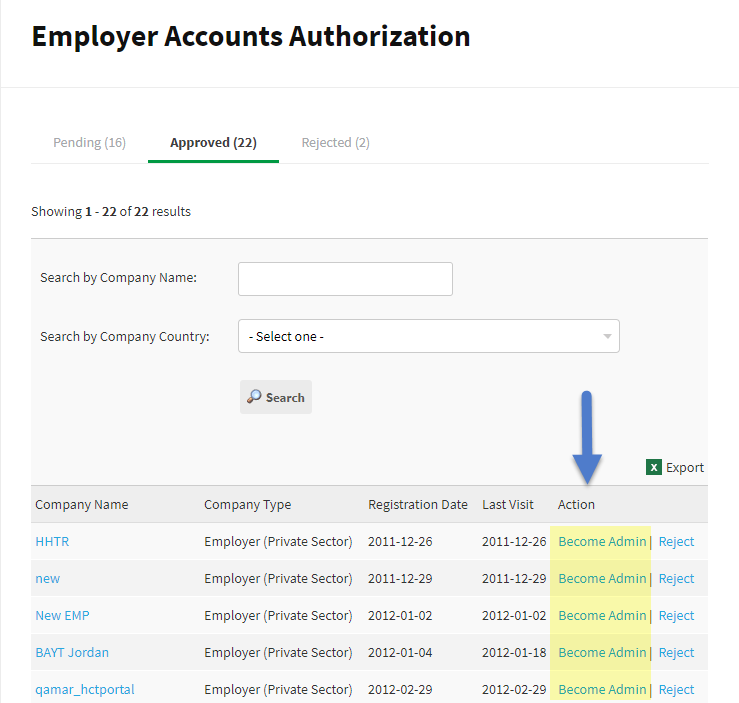 When logged in as an admin account of an employer, a bubble will be displayed in the top right of your screen informing you of which employer you logged in as, as well as the option to go back to your account: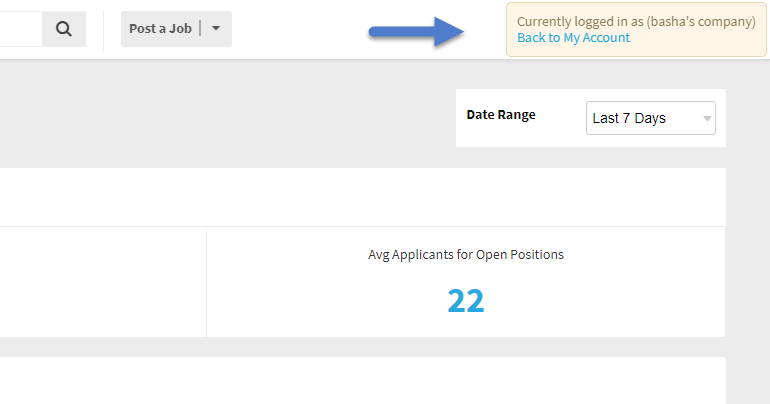 Employer Registration Custom Fields
You now have a new dynamic method of altering and setting Employer Registration Forms. You can now add new sections and fields to the employer registration forms straight from our internal SMS management pages.
Edit Fields to manage, add, edit, delete and prioritize fields to the section. When adding new fields, fill out the form to set the Name and any validations to be set to the field. You can also set mandatory fields that are must-fills.
Once your section and fields are set and activated, go to your Employer Registration Form to check them out!
Here's what a sample looks like:
---
This enhancement is available for access to all Talentera customers. If you wish to learn more about this feature, please get in touch with your account manager as they will be happy to help.
If you'd like to speak with an expert to learn how Talentera can improve your company's recruiting processes, please get in touch.
Alina Majeed