Email Scheduling for Updating Candidates
22 Apr 2019
by Shanze Sheriar

Array
(
    [0] => WP_Term Object
        (
            [term_id] => 96
            [name] => Product Updates
            [slug] => product-updates
            [term_group] => 0
            [term_taxonomy_id] => 96
            [taxonomy] => category
            [description] => Product Updates
            [parent] => 84
            [count] => 160
            [filter] => raw
            [cat_ID] => 96
            [category_count] => 160
            [category_description] => Product Updates
            [cat_name] => Product Updates
            [category_nicename] => product-updates
            [category_parent] => 84
        )

)


Product Updates
What Is It?
Moving a candidate along the assessment process comes with a range of routine procedures. For example, it's a norm to inform candidates of updates to their application status via email. Normally, recruiters like to notify candidates of the same by auto-sending an email with a customized text template after a certain period of time has elapsed. Now, recruiters can also easily specify the amount of time after which the email will be auto-sent with our new update.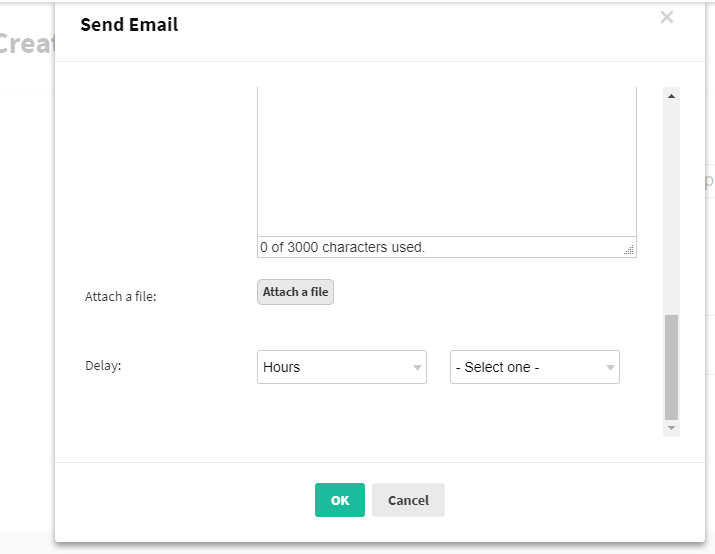 How Does It Work?
When you access the "Send Email" option, there'll be a field titled "delay". In the "delay" drop down menu, there will be an option for the user to first choose whether the email needs to be dispatched in a certain number of hours or days. After this, they'll be required to specify the exact delay duration.
Who Gets It?
This enhancement is available for access to all Talentera customers. If you wish to learn more about this feature, please get in touch with your account manager as they will be happy to help.
If you'd like to speak with an expert to learn how Talentera can improve your company's recruiting processes, please get in touch.
Shanze Sheriar