Capture Feedback on Candidate Satisfaction
24 Oct 2017
by Alina Majeed

Array
(
    [0] => WP_Term Object
        (
            [term_id] => 102
            [name] => Enhancements
            [slug] => enhancements
            [term_group] => 0
            [term_taxonomy_id] => 102
            [taxonomy] => category
            [description] => 
            [parent] => 0
            [count] => 40
            [filter] => raw
            [cat_ID] => 102
            [category_count] => 40
            [category_description] => 
            [cat_name] => Enhancements
            [category_nicename] => enhancements
            [category_parent] => 0
        )

    [1] => WP_Term Object
        (
            [term_id] => 96
            [name] => Product Updates
            [slug] => product-updates
            [term_group] => 0
            [term_taxonomy_id] => 96
            [taxonomy] => category
            [description] => Product Updates
            [parent] => 84
            [count] => 160
            [filter] => raw
            [cat_ID] => 96
            [category_count] => 160
            [category_description] => Product Updates
            [cat_name] => Product Updates
            [category_nicename] => product-updates
            [category_parent] => 84
        )

)


Enhancements
When you've invested so much in a career portal to build a talent pipeline, it's more a necessity than a benefit to know how well the application process is received among job seekers. Getting feedback on your portal's user experience is crucial to spot roadblocks that might be keeping great candidates from completing their applications, or even starting them in the first place. Is the application too long? Is it difficult to navigate between application stages? Is it hard to upload files onto profiles? The best way to find out is to ask the people who stand the chance of being directly influenced by these potential inconveniences.
Adding feedback forms is one way of capturing this valuable feedback but these forms tend to have a low response rate. With our new enhancement, we've designed a brief pictorial feedback system that carries one multiple choice question to get you the maximum amount of core information required to gauge your portal's user experience.
How does this work? It's quite simple:
1) Open the Admin Panel on Talentera
2) Select 'Polls Management' under Content Management
3) Hit 'Satisfaction Surveys'
Voila! You can now create a custom satisfaction survey in English, Arabic and French, select the dates you'd like it to be active on your career portal and hit the star button next to the survey to activate it.
Once the survey has been activated, job-seekers will see a see a smiley face icon in the bottom left corner of their screen: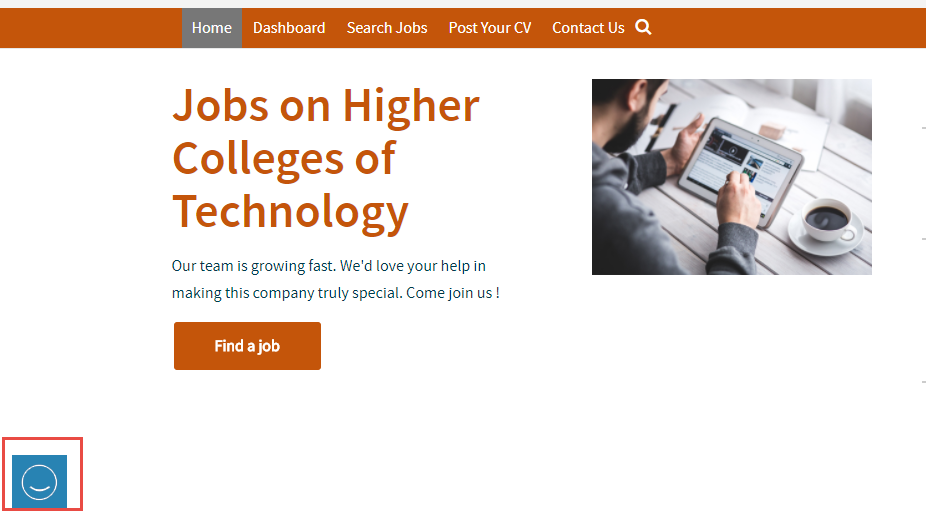 Once clicked, job seekers will see a pop-up screen with the provided three options: Happy, Neutral, and Unhappy. They can choose one, and then provide any feedback in the text box below it: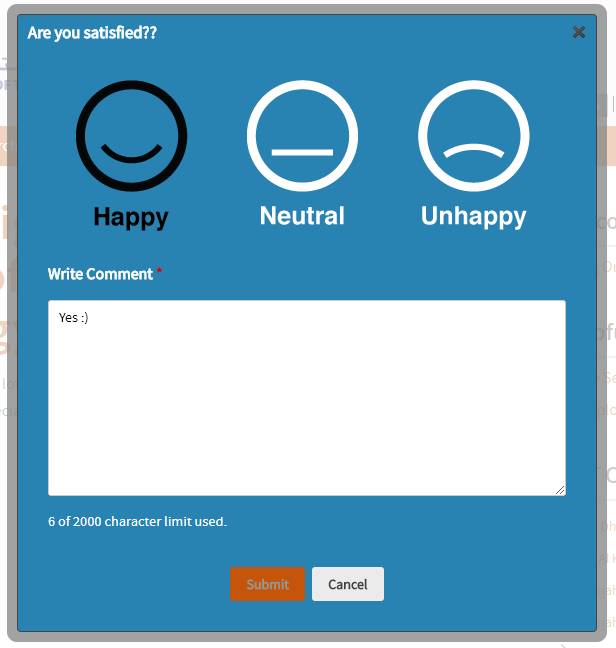 Once the responses start piling up, recruiters can keep track of them by accessing the active survey from the same Polls Management tab in the Admin Panel, and can view the total votes and survey results: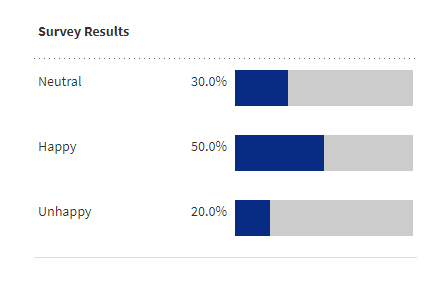 This feature enhancement aims to provide a quick tool that job-seekers are far more likely to fill to provide recruiters with both the qualitative and quantitative information necessary to improve their career portal for a better applicant experience and turnout.
---
This enhancement is available for access to all Talentera customers. If you wish to learn more about this feature, please get in touch with your account manager as they will be happy to help.
If you'd like to speak to an expert to learn how Talentera can improve your company's recruiting processes, please get in touch.
---
Alina Majeed