MENA Recruitment Trends Review 2018 (Part 2)
02 Jul 2018
by Ammara Zubair

Array
(
    [0] => WP_Term Object
        (
            [term_id] => 88
            [name] => Articles
            [slug] => articles
            [term_group] => 0
            [term_taxonomy_id] => 88
            [taxonomy] => category
            [description] => Articles
            [parent] => 84
            [count] => 77
            [filter] => raw
            [cat_ID] => 88
            [category_count] => 77
            [category_description] => Articles
            [cat_name] => Articles
            [category_nicename] => articles
            [category_parent] => 84
        )

    [1] => WP_Term Object
        (
            [term_id] => 84
            [name] => Resources
            [slug] => resources
            [term_group] => 0
            [term_taxonomy_id] => 84
            [taxonomy] => category
            [description] => Resources
            [parent] => 0
            [count] => 113
            [filter] => raw
            [cat_ID] => 84
            [category_count] => 113
            [category_description] => Resources
            [cat_name] => Resources
            [category_nicename] => resources
            [category_parent] => 0
        )

)


Articles

Attracting and hiring best talent can be a challenge when your techniques no longer match job seeker preferences and industry trends. This is why our team has worked hard to bring you insights that have MENA's recruitment activity buzzing with action in part 2 of our discussion.  
With inspiration and ideas on how to revamp your recruitment strategy and talent acquisition success, get ready to build your all-star team today!
4) Get Social
Don't just leave social media strategies for your marketing team, it's time for your HR team to put on their thinking hats as well. Social media engagement with prospects plays a great role in strengthening not just your employer brand, but ranks on top as source of quality hires.
So what is social recruitment? It is the use of social media/professional networking platforms such as facebook, twitter and linkedin to promote vacancies, connect with talent, and build an online presence via exciting content highlighting work culture, growth opportunities, employee incentives, etc.
With an average internet user having over 5 social accounts, businesses in 2018 all around you are revising their recruitment strategy to expand their talent pools with access active and passive jobseekers. Ready to become a part of this trend? Here are some quick tips to get started:
i) Build your brand page: Make your social presence matter using not only great visuals and design, but also by highlighting job openings, posting regular updates regarding recruitment events, job fairs, career advice, etc.
ii) Promote your culture: Attract your target audience by letting your corporate culture take the spotlight. Use pictures, videos, and employee testimonials to organically capture prospects attention and grow your social following.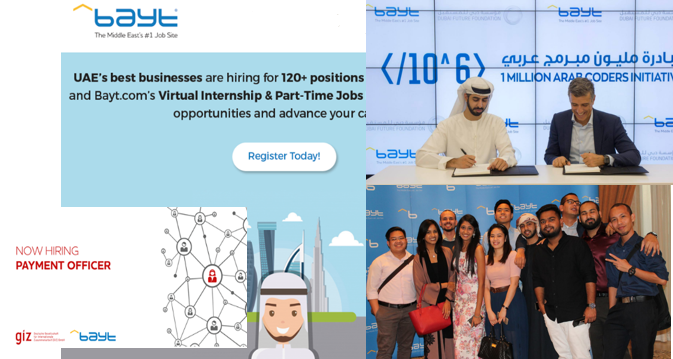 iii) Involve your recruiters: Have pre-announced chat and facebook "live" sessions to host Q&As, or simply share information on new business initiatives to build more personal connections with your prospects
iv) Find niche networks: Don't forget to build visibility on niche platforms such as quora, a little exposure goes a long way by initiating and engaging the right conversations with your future employees.
5) Go Mobile
Speaking of social, did you know that going mobile is one of the top recruitment trends of 2018? With the device having found its way to practically every palm, a whopping 90% of tech-savvy candidates today are using their mobiles to execute their job search.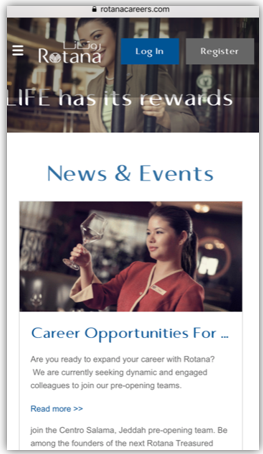 A poor mobile friendly strategy leads to losing out on top talent, delivering a poor candidate experience, and earning a poor reputation as an employer brand that needs to catch up with modern recruitment practices. If you're planning on doing an audit to see how well equipped you are to embrace mobile recruitment, remember to:
i) Invest in smartphone and tablet friendly career websites: With limited attention spans and busy lifestyles, offer your visitors a mini version of your desktop website  that allows easy access to essential information such as vacancies, company blog, and news updates.
ii) Simplify your application process: Nothing drives away candidates like time consuming job application processes. Minimize need for data entry by limiting information on applications to essentials that truly matter to your hiring team.
iii) Enable opt-in text updates: Stay connected with prospects by allowing option to sign up for text updates so they can stay updated regarding hiring activities and events.
6) Introducing Remote Working Opportunities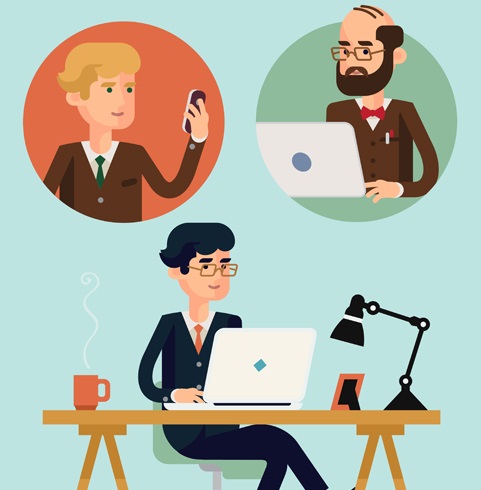 It's not always possible to find the right talent locally, long commute times and inflexible hours are other factors that drive away candidates from even the most reputed organizations. Infact, a recent MENA study conducted found that 79% of respondents stated they preferred remote work options.
The good news is that technology has made it easy for employees to work from any corner of the world with WiFi accessibility and communication tools such as skype, google hangouts, etc. Working online allows them to stay connected with management and clients, meanwhile companies can reap additional benefits such as reduced office rental and operational expenses. Becoming an increasingly common option to help their workforce stay mobile, dynamic and achieve better work-life balance, offering remote positions has become a necessary part of any modern day recruitment strategy.
To avoid missing out on your desired talent, or worse, letting competitors poach your best workers, your HR team should define a policy in 2018 to address remote work options. Here are some fundamental factors to include to promote accountability and set clear expectations:
i) Examine eligibility: Remote work should be offered on a case-by-case basis for positions that do not require any client facing interactions. The contract can also specify the frequency of remote work allowed (for e.g. daily, biweekly, full-time).
ii) Open communication: Specify real-time collaboration tools such as slack or trello, and prioritize regular video conference calls, to boost engagement and avoid feeling of disconnect.
iii) Define work hours: Business hours must be specified to ensure employee availability. This is especially important for successful team collaboration and project management to meet deadlines.
iv) Cybersecurity: Data security is the talk of the town; working outside of secure office networks carries risks that must be managed through proper guidelines. For e.g. password protection should be mandatory for all equipment, and office issued assets should only be used for work.
Key Takeaways
There you have it, recruitment takes time to master, but with our tips and research we hope to take out the guesswork so your hiring team can focus on results. This year, go mobile, become more social and embrace remote work opportunities to become a talent powerhouse. Don't forget the importance of inbound recruitment, employer branding and improving your candidate experience though- remember to work smart to get ahead of your competitors that are too busy working hard.
About Talentera
We strive to build a top-class online recruitment solution that will help organizations from every discipline to recruit smarter, faster and easier. A product of Bayt.com, which leads the job site market in the Middle East region, we are privileged to have served thousands of employers of every shape and size in the region and it is this 14 years of rich online recruitment experience that we have poured into Talentera.
If you'd like to speak with an expert to learn how Talentera can improve your company's recruiting processes, please get in touch.
Ammara Zubair