Why You Should Kick Off 2018 with an ATS
08 Jan 2018
by Alina Majeed

Array
(
    [0] => WP_Term Object
        (
            [term_id] => 88
            [name] => Articles
            [slug] => articles
            [term_group] => 0
            [term_taxonomy_id] => 88
            [taxonomy] => category
            [description] => Articles
            [parent] => 84
            [count] => 82
            [filter] => raw
            [cat_ID] => 88
            [category_count] => 82
            [category_description] => Articles
            [cat_name] => Articles
            [category_nicename] => articles
            [category_parent] => 84
        )

)


Articles
The past year saw magnanimous leaps in cloud-based technology with more and more organizations welcoming adopting various SaaS technologies into their strategic and day-to-day functions. 2018 promises to be even more tech-driven where a growing number of companies will cut slack time by eliminating needless paperwork and shifting to the cloud for smoother and better collaboration. Perhaps the most distinguishing development in cross-functional automation is the booming use of recruitment software by SMEs and Enterprises alike.
Although companies have been transferring the core aspects of Sales and Customer Relationship Management to high caliber software since a few years now, the past decade has seen an exponential growth in the use of Recruitment and Applicant Tracking Software globally for smarter hiring, and for good reason. This article discusses the five main reasons why you should kick off 2018 with a competent Applicant Tracking System.
1. Your Employer Brand depends on it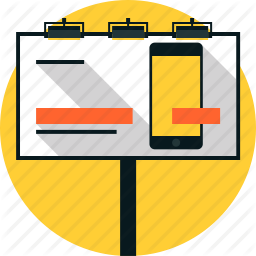 Employer branding will be huge in 2018 with more companies getting professional photoshoots of their office space, corporate events and employees to promote on their website, Social Media, and press. Late 2017 even saw senior managers analyzing their employees' LinkedIn profiles and offering advice on how to improve them to better attract candidates that were researching the company and its current employees prior to applying.
In a brand-driven world like ours, a comprehensive Careers website can do wonders for a company's employer brand. According to recent studies, 58% global job-seekers look for jobs through a company's careers site and a further 54% look for specifics like employee stories, values, and vision statements prior when applying for a job.
A good ATS provider assists you in developing a custom branded career website and portal that resonates your corporate culture. Instead of plainly listing vacancies, it answers why your company should be a top employer of choice for any job-seeker by offering a window into the life at your company. You can also go ahead with creating a dedicated section that heroes your employees and carries their stories to lend some authenticity to your claims. A good careers page catapults your employer brand to new heights which should be a top priority for 2018.
2. Collaboration will become a breeze
Hiring a candidate is rarely a one-man show. Since recruiters, line managers, and C-level executives are all involved in the hiring process, it becomes essential to collaborate effectively for quick and well-rounded decision making. With the war for talent intensifying in 2018, your collaborative efforts need to be in top shape.
With an ATS, sharing the candidate database across teams and members becomes easy. Experienced team members can share insight on candidate screening and the overall recruitment process by annotating on talent profiles, adding notes or tags that can be shared across all team members, creating and closing tasks through a task management module, and filling widely accessible feedback forms amongst many things. This improved collaboration will make it easy to maintain track of your tasks, keep the process transparent, responsibilities clearly defined and most importantly, it will make the hiring process a lot faster and efficient.
By choosing an ATS that integrates with your CRM, syncs emails and other communication channels that managers use, you can ensure that nobody misses a beat when it comes to the all-important decision of making an important hire.
3. Your HR and Recruitment team need the right tools to stay productive (and competitive)
For the coming year, you want your HR department to be at its most productive. To do that, you need to ensure that they spend minimum time performing menial tasks that breed tedium and devote more time to activities that truly deliver purpose and serve your organization's bigger manpower and human capital strategy. The most effective way of doing this is adopting an ATS that can be customized to your organization's unique recruitment needs and workflows. Here are a few tasks that can easily be automated with a competent ATS:
Consolidation of Talent Profiles
Recruiters commonly use multiple means to source good candidates when filling a job vacancy. As a result, they receive CVs from Recruitment Agencies, from candidates directly and from colleagues offering referrals. Disparate CV sources can make organization challenging and it becomes easy to lose a good candidate in the clutter. With an ATS, all applications are stored in one place. These applications can be tagged, bookmarked, shared and stored in neat folders for quick review and even quicker access. This consolidation keeps talent sourcing transparent and ensures that you keep close track of relevant profiles.
Spotting Relevant Candidates
A sophisticated solution captures applicant information in a well-structured manner which makes searching for relevant profiles easier. Robust search filters help reach a candidate with your required years of work experience, educational background or target industry within seconds. Advanced searches incorporating complex search queries and keyword searches further help narrow down relevant candidates which becomes crucial when databases become large.
Some providers also offer auto-screening which screens-out irrelevant profiles even before they reach your inbox. Recruiters can set different criteria as screen-out filters which are used by the portal to automatically siphon off irrelevant CVs to a separate folder to keep your talent pool clutter-free.
Candidate Screening and Assessment
You shouldn't have to wait for the interview to get some insight on your candidates' potential. Aim to inject productivity into the laborious candidate evaluation process through an ATS that lets you choose from an array of certified standardized tests to assess applicants. Most solutions allow automated scoring of the tests which keeps the results objective. This quantitative scoring also enables recruiters to rank candidates for their test performance which makes comparison easier.
You can also create or use templated evaluation forms and candidate scorecards for internal assessment of candidates. This further helps in comparing candidates against metrics that matter, keeping decisions unbiased and keeping all information in one place giving the HR manager a clear view of everyone's feedback on every candidate.
Interview Scheduling
Interview scheduling does not need to be a hassle anymore either. Top portal solutions support easy scheduling of interviews where applicants and interviewers can agree on a mutually suitable interview time without the need for manual setup via call/email coordination. This saves recruiters' time and reduces no-shows through automated calendar reminders for both parties.
Dynamic Planning Modules
HR plays a key role in a company's business strategy and to make your HRD reach its full potential in the coming year, leverage the planning modules offered by a high caliber ATS like Talentera to set realistic targets for 2018. With tools that enable effective Manpower/Headcount Planning and subsequent Budget Planning, your HR department will have control over the KPIs they have to achieve with executive buy-in. A requisition development module can be very useful as well as it will allow the HR team to develop flexible requisitions with minimum back-and-forth between approvers which will reduce the time wasted between vacancy creation and talent sourcing.
Recruitment Marketing
Ask any recruiter worth their salt and they'll tell you that talent sourcing is the most crucial aspect of the entire hiring process. A job ad is no good if it has low visibility and this is where an ATS steps in to help your talent sourcing efforts come to fruition. They enable HR to create great job descriptions that hook candidates and makes them want to apply. You can also A/B test job descriptions and track performance of the variants to deploy the more popular one with an ATS. Most good solution come equipped with a partner network of popular job boards which can be leveraged to spread the job ad to the most relevant audiences.
Employee Referrals reigned supreme as the number one source of hire in 2017 and the trend is likely to hold this year as well. Saving companies as much as $3000 per hire, it's important that you tap into this magical talent sourcing method to reap its benefits. The best way of doing this is by implementing a transparent, rewarding and easy-to-use Employee Referral Program (ERP) within your company. Most ATS providers furnish a configurable ERP which keeps employees vested in filling vacancies with their most fitting personal connections.
Candidate Communication
Rather than switching tabs between emails all year, use an ATS to communicate with candidates via email directly from the application interface saving time and effort. What's more, you can send hundreds of emails in mass adding personalized merge text in each. These custom-looking emails are more likely to stick with both active and passive job-seekers which can contribute to better offer acceptance rates. Since all correspondence with candidates lands in the inbox on the ATS platform, your email stays clutter free and all relevant information stays on the recruiting platform, where it belongs.
4. Candidate Experience is everything
Since star players don't stay on the market for long, you need to tune your application process so that it's lean and easy to use if you want a good application turnout. Many great applicants never get to completing an application form because it's either too complicated or clunkily designed. You don't want your applicants to jump through hoops to finish their applications because the best ones probably won't. Come 2018, invest in an ATS that lets you design a custom application process that is beautiful to look at and functional to get through.
5. The numbers don't lie
Moving into 2018, most, if not all, of your recruitment-related decisions should be data-driven. Why? Because only by quantifying the gains made against the costs incurred from spending on a specific recruitment agency, Social Recruiting tool or job board can you know if the investment was worthwhile and should be continued going forward. Talent Source reports are just one type of reports that a good ATS can furnish. It also helps you drill down into your applicant pool's demographics, provides detailed applicant stage breakdown and highlights the hiring team's performance.
With an ATS giving insight into the strengths and weaknesses of both your hiring process and applicant pool by quantifying the impact made on critical recruiting metrics, you can make better and more informed decisions over what works best for your company.
Stepping into 2018
Sourcing talent directly from the web is still a rampant practice for its minimal investment and short-term problem resolution. Resisting the need to change this deadly recruiting practice in the highly competitive recruitment landscape of today can be disastrous for your human capital database. Avoid missing out on the diverse HR tools, integration, brilliant applicant experience and enhanced team productivity by picking a recruitment solution that gets your needs and works for you.
Alina Majeed