The Advantages of Using ATS: Improve Time, Cost, & Quality of Hiring
10 Feb 2020
by

Array
(
    [0] => WP_Term Object
        (
            [term_id] => 88
            [name] => Articles
            [slug] => articles
            [term_group] => 0
            [term_taxonomy_id] => 88
            [taxonomy] => category
            [description] => Articles
            [parent] => 84
            [count] => 77
            [filter] => raw
            [cat_ID] => 88
            [category_count] => 77
            [category_description] => Articles
            [cat_name] => Articles
            [category_nicename] => articles
            [category_parent] => 84
        )

    [1] => WP_Term Object
        (
            [term_id] => 109
            [name] => Blog
            [slug] => blog
            [term_group] => 0
            [term_taxonomy_id] => 109
            [taxonomy] => category
            [description] => 
            [parent] => 0
            [count] => 13
            [filter] => raw
            [cat_ID] => 109
            [category_count] => 13
            [category_description] => 
            [cat_name] => Blog
            [category_nicename] => blog
            [category_parent] => 0
        )

)


Articles
Hiring is a crucial and continuous process in any organization. Over the years, recruitment strategies have changed. Now, recruiters often find themselves under pressure to acquire candidates with a relevant skillset and commitment to quality. However, thanks to computer-aided technologies, this process has been considerably eased. ATS or Applicant Tracking System has become quite prominent in the last few years.
An Application Tracking System is a software application designed to automate, simplify, and pace up the hiring process. ATS offers solutions right from the start (i.e. posting for job vacancies across job platforms) towards the end of the recruitment process (i.e. onboarding of the selected applicant). 
A study revealed that almost 75% of the established organizations use ATS. And the reason is simple: Utilization of ATS has numerous advantages. Without delaying it further, let us introduce you to them.
1. Job posting on various platforms in one go
Announcing vacant positions is the first step in the hiring process. Hiring managers need to get the word out and wide to attract applicants. For that, they need to post ads on several job platforms and social media. It can be a hectic and time-consuming task especially if done manually. An applicant tracking software allows you to post job vacancies across various job portals in one go. It's time-saving because you don't have to visit the individual job portals for posting your ads.
2. Applicants don't have to go through a lengthy and complicated application process
This is one of the best advantages of ATS. Candidates don't have to fill long application forms. With ATS, recruiters can ask specific questions to candidates for their assessment without going through the traditional hassle. This can prove to be very effective as candidates can be screened easily and quickly. Also, it saves a lot of time because recruiters will not get any applications from ineligible and unqualified applicants. 
3. Hassle-free interview scheduling
Scheduling interviews is among the most crucial tasks in the recruitment process. It is the first time that the hiring managers and the interviewee meet for face-to-face communication. Hence, it's really important to synchronize the timings of the people who are going to be involved in the interview. This includes providing the details to the candidate and interview panel about the date, place, and timing of the interview.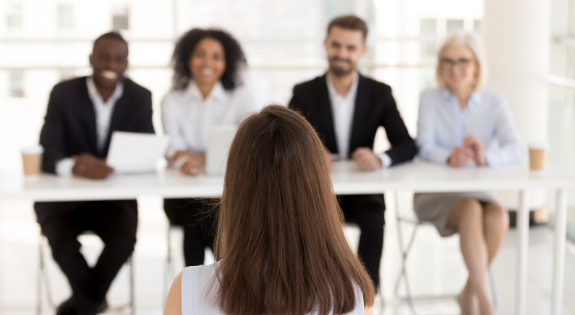 And it is often the case that there are multiple candidates shortlisted for every vacant position. So, mailing those details to ample candidates can be a tiresome task if it's done manually. An ATS can do this automatically so recruiters don't have to worry about missing out on any candidate. 
4. Simplifies the managing and tracking of applications
It is likely that you'll receive a lot of applications through the job ads you post across various channels especially if there are multiple openings in your organization. Shortlisting candidates from a pile of resumes and applications is hectic and time-consuming.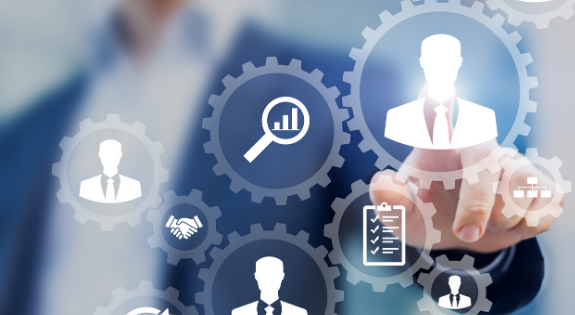 The applicant tracking system offers advanced search options. This means recruitment teams can filter resumes and applications by specific qualifications, skills, expertise, experience, etc. You can also create a candidate pool or database in case all vacancies get filled up and you still want to consider several candidates for future openings. 
5. Expands the reach of your job postings
It is obvious that you would want to spread the word about vacant positions to a large number of people to attract highly skilled applicants. And it is not surprising that many job seekers use their mobile devices to search for jobs. As revealed by Indeed, a leading job portal, more than 70% of Millennials and Gen Xers click on jobs through mobiles.
Therefore, having a mobile responsive ATS will make things easier for both the job seekers and hiring professionals. ATS can deliver job postings across various mobile platforms. Also, it will enable recruiters to track every sources' performance in order to develop sourcing strategies.
6. Ensures quality hiring
Studies show that top choice candidates remain on the market for about two weeks. Recruiters need to be quick enough to acquire them. Applicant tracking software ensures that your recruitment team doesn't miss out on such top candidates. It allows you to send automated emails and timely reminders. Automating the process of communication is not only beneficial for the recruiters but it also drives positive candidate experience. And psychologically, such candidates are more likely to accept the job offer and serve the company for a longer duration.    
7. Provides flexibility
The application tracking system automates and hastens the process of hiring. With ATS in place, applicants are able to apply for jobs on various platforms without having to visit the company's career page. ATS also allows various customization options to recruiters to streamline the whole process of hiring. 
Applicants have the freedom to apply for jobs with the choice of their device and platform. And they can also save jobs to review later. Also, with automated systems, they will instantly get the acknowledgment email after applying for any job so they won't remain in the dark about the status of their application. 
8. Measures the performance of the whole recruitment process
One of the great features of applicant tracking software is that it will provide you critical data through which you can create customized reports. These reports will help the hiring team to analyze the performance of the recruitment process. And it will enable them to make data-driven decisions in future recruitment drives.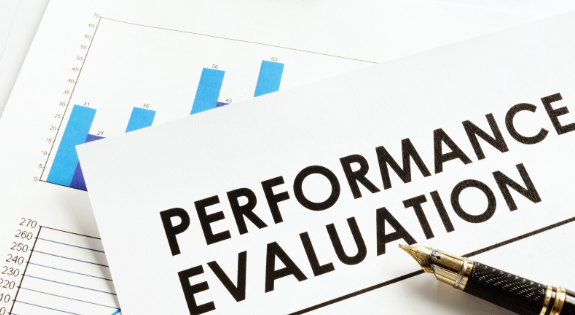 Final words
Utilization of applicant tracking systems can improve the most critical hiring factors namely quality of hire, cost per hire, and time to hire. With all these advantages, your recruitment process will surely get strengthened. The organizations that use ATS say that they experienced significant improvement in the quality of their hiring.    
Author Bio:
Sharad Bhardwaj is a content analyst at SoftwareSuggest. He is fond of content writing with expertise in Recruiting Software & ATS Software. In leisure time, he likes to rejuvenate by playing cricket and listening to music.