Impress your Candidates with a Stunning Career Site
Promote your employer brand by launching a feature-rich career portal complete with your branding.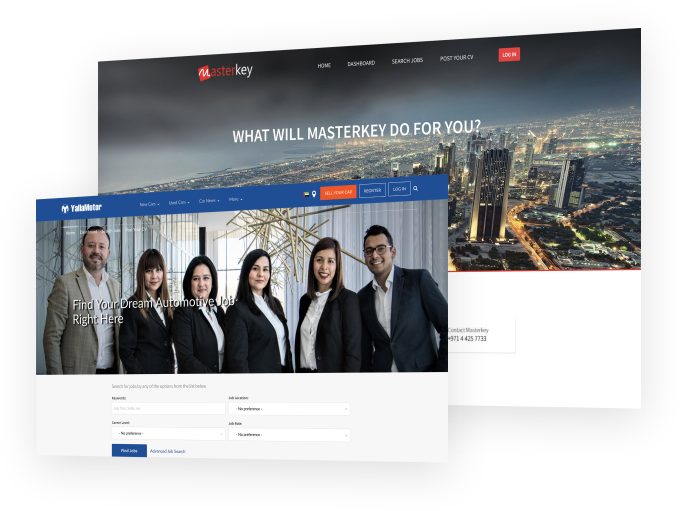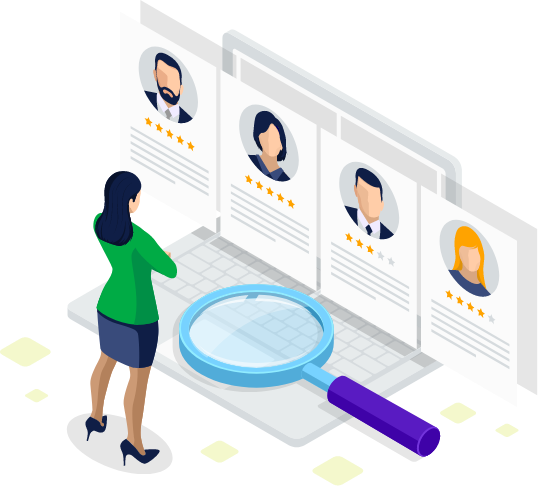 Find Top Talent with Effective Sourcing Tools
Post jobs on Career Portals
Import profiles from Linkedin
Auto-parsing of uploaded CVs

Talentera is more than a great technology, they are our recruitment partners. They go out of their way to make things happen. In short, a high quality product with a highly competent and responsive customer service team.

Tamer Amer
Regional Human Resources Manager

I have found that each team member of the Talentera team possesses a high level of dedication as well as a wealth of specialized industry knowledge that has been directed towards providing exceptional services for us.

Lolwah Abdulrahman Al-Sughayer
Chairperson of Acquisition and Assessment

Rotana's Talentera-powered careers website has become our main source for recruiting candidates. Having at our disposal our very own pool of more than 300,000 jobseekers of all career levels, departments & geographical regions, has helped us considerably.

Andrei Karpovich
Director of Career Planning

Since we started with Talentera, we added more than 95,000 candidates to our database. This enabled us to tap into more candidates to fill our requirements. I strongly recommend Talentera as this technology is also backed by a supportive customer support team.

Mohammed Awad Al Asmari
Assistant Manager , Sourcing at Alinma Bank

We have been extremely pleased with the services provided by Talentera team and at no point did we reget choosing them over other international providers. Talentera provides a fantastic tool with top-notch local customer support & relationship management.

Ahmed Jamali
Senior General Manager – Talent Acquisition
Manage and Track Incoming Applications with Ease
Create custom recruitment stages that match your HR process. Then, manage applications against each job easily and track them as they move along your hiring funnel.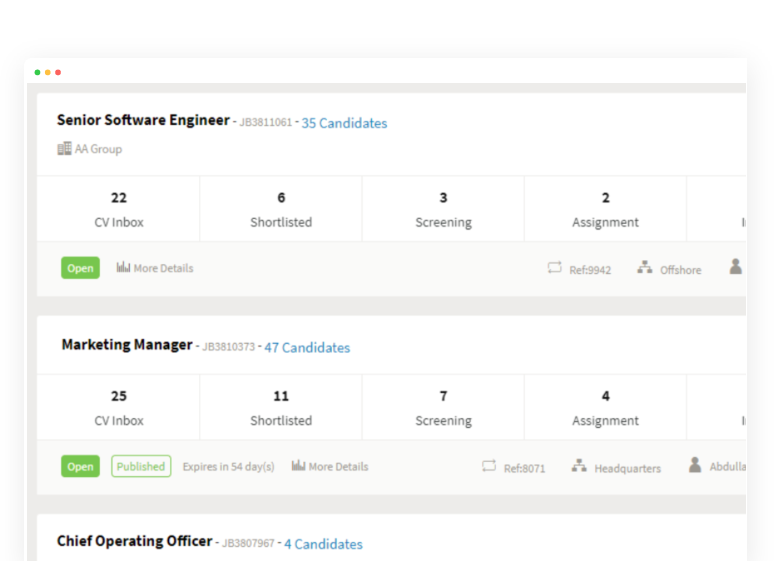 Leverage Powerful Search Tools to Uncover Suitable Candidates in Seconds
Use over 30+ search filters to explore your candidate database and surface relevant profiles in no time.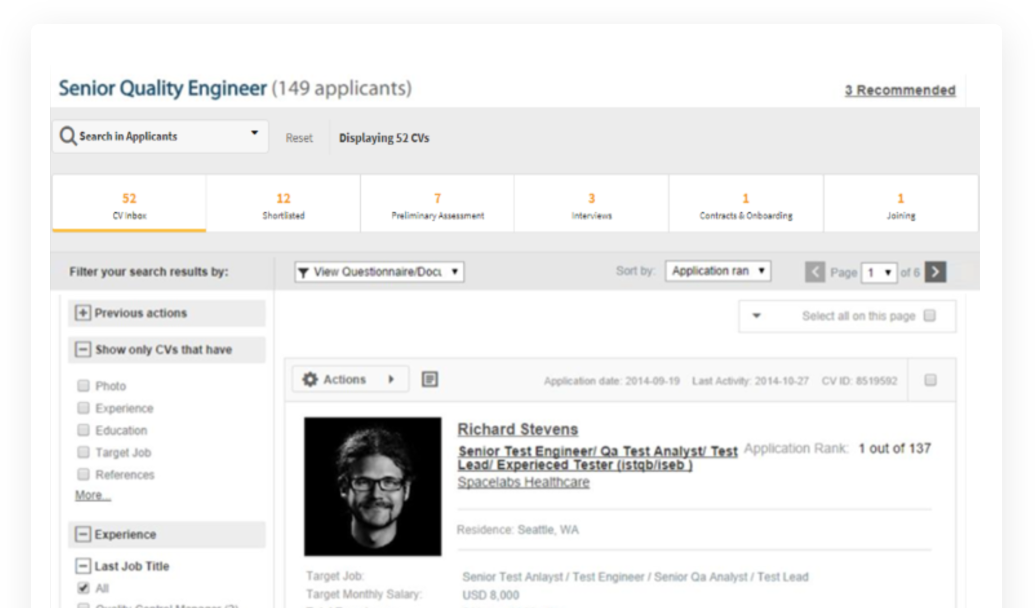 Maximize Visibility of your Open Positions with Job Advertising
Need to get the word out far and wide? With Talentera's Job Advertising option, you can distribute your open job to paid and free job boards and reach more qualified candidates.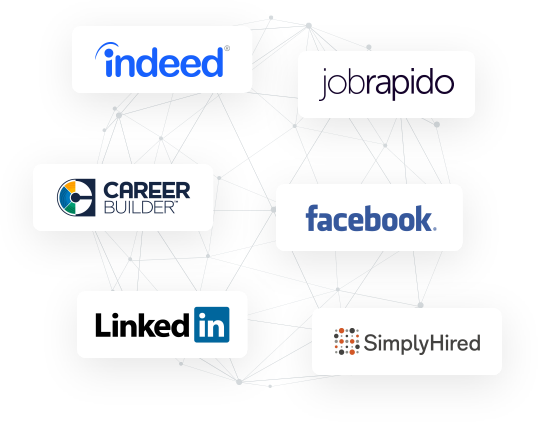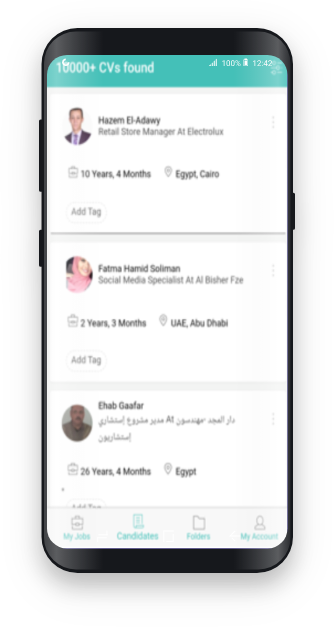 Recruit on the Go with Mobile apps
We realize that recruitment doesn't just happen behind a desk. With Talentera's mobile apps, you can stay in touch with your recruitment pipeline on-the-go.
All the Recruitment Tools You Need to make Brilliant Hires
Rich Candidate Profiles
Consolidate all candidate information, notes, tags and activity in one place
Auto-Screening
Tired of irrelvant candidates applying for the wrong job? Use screening filters to focus on the right applications.
Scored Questionnaires
Assess your candidates with scored questionnaires and compare them objectively.
Team Collaboration
Work as a team to achieve your hiring objectives with task management.
Talent CRM
Search your CV database with 30+ filters & communicate with candidates with ease.
HR Reports
Access reports that give you insights on your candidates & HR process
Small & Medium Businesses in the region choose Talentera to power their recruitment efforts