Powerful CV Search
Recruiters can search their candidate database using more than 30 search filters, allowing them to find relevant talent in seconds.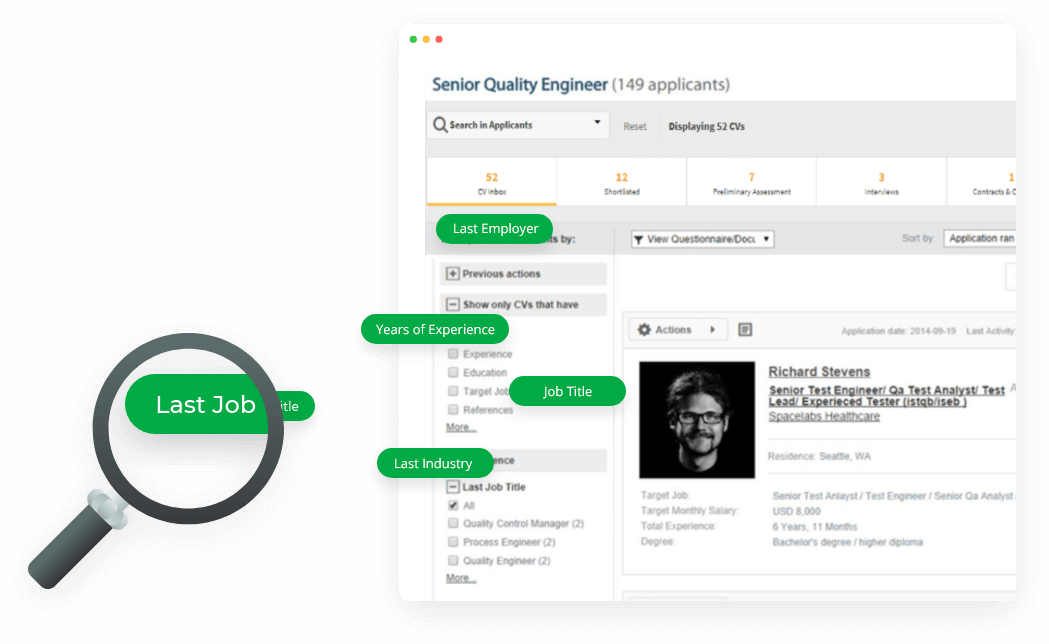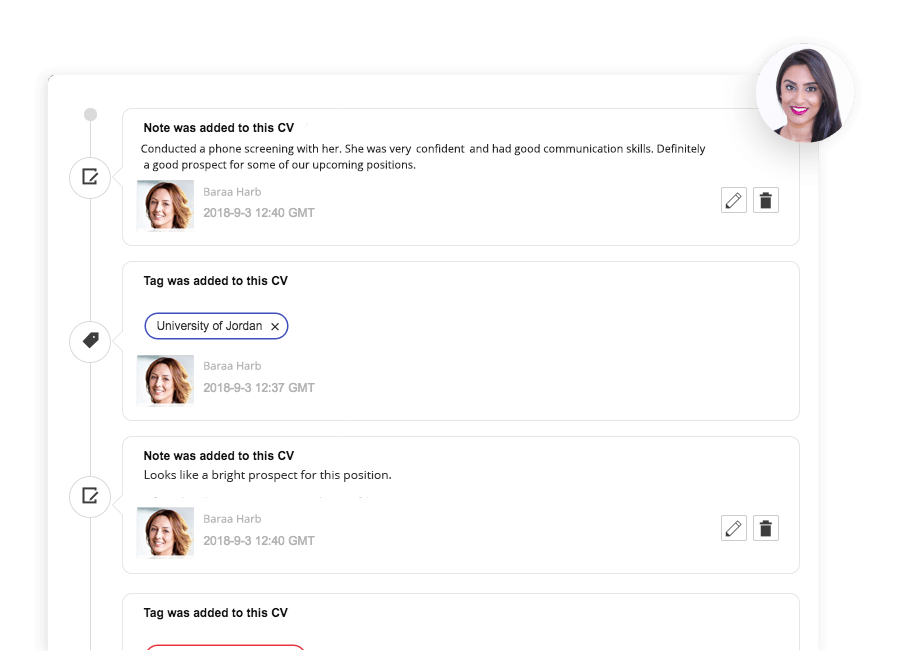 Comprehensive Candidate
Profile & History
The entire history of a candidate including applications, documents, evaluations, communications, notes & more can be accessed from one place.
CV Folder
Recruiters can group candidate CVs into folders allowing them to create focused talent pools, shortlists, and conduct succession planning.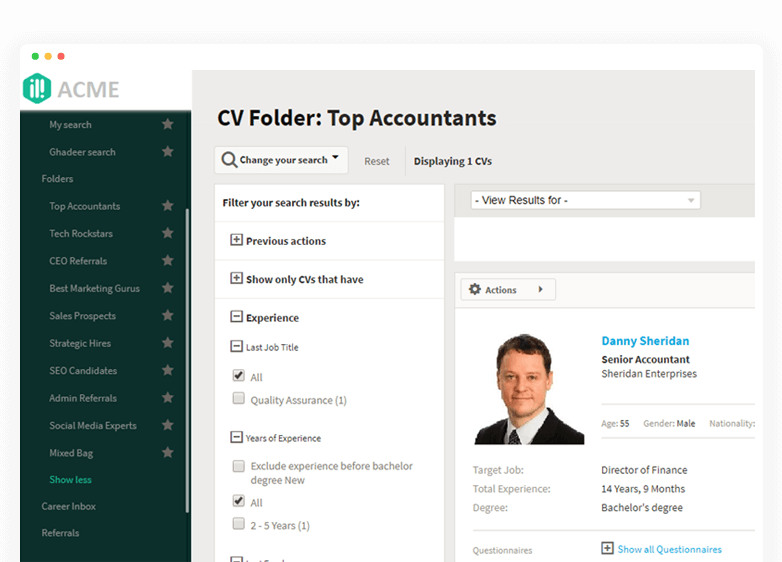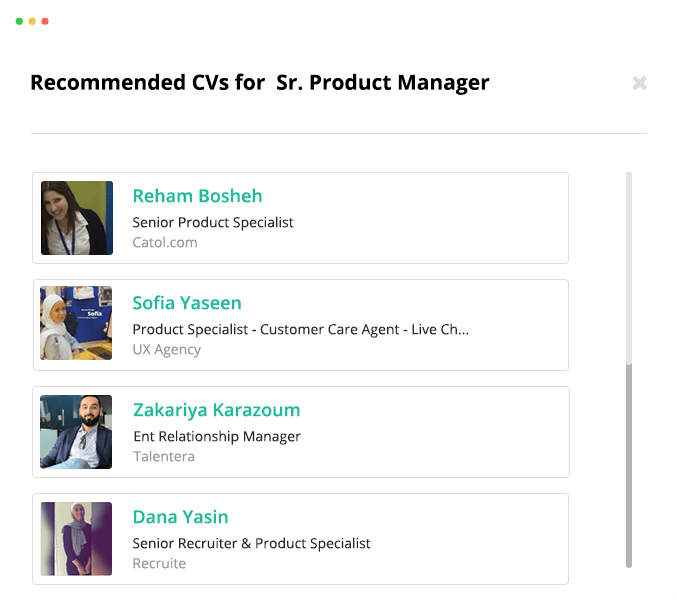 Candidate Recommendations
Talentera conducts "proactive matching" allowing it to surface Candidate Recommendations based on your posted jobs and recent CV searches.
Standardized, Personalized
Email Templates
Talentera saves time by allowing HR to send standardized and personalized emails (from shortlisting notices and interview invites to rejection letters) to candidates in bulk.