Success Stories- What Makes Talentera The Best Choice For SMEs
22 Jul 2018
by Ammara Zubair

Array
(
    [0] => WP_Term Object
        (
            [term_id] => 88
            [name] => Articles
            [slug] => articles
            [term_group] => 0
            [term_taxonomy_id] => 88
            [taxonomy] => category
            [description] => Articles
            [parent] => 84
            [count] => 82
            [filter] => raw
            [cat_ID] => 88
            [category_count] => 82
            [category_description] => Articles
            [cat_name] => Articles
            [category_nicename] => articles
            [category_parent] => 84
        )

    [1] => WP_Term Object
        (
            [term_id] => 84
            [name] => Resources
            [slug] => resources
            [term_group] => 0
            [term_taxonomy_id] => 84
            [taxonomy] => category
            [description] => Resources
            [parent] => 0
            [count] => 114
            [filter] => raw
            [cat_ID] => 84
            [category_count] => 114
            [category_description] => Resources
            [cat_name] => Resources
            [category_nicename] => resources
            [category_parent] => 0
        )

)


Articles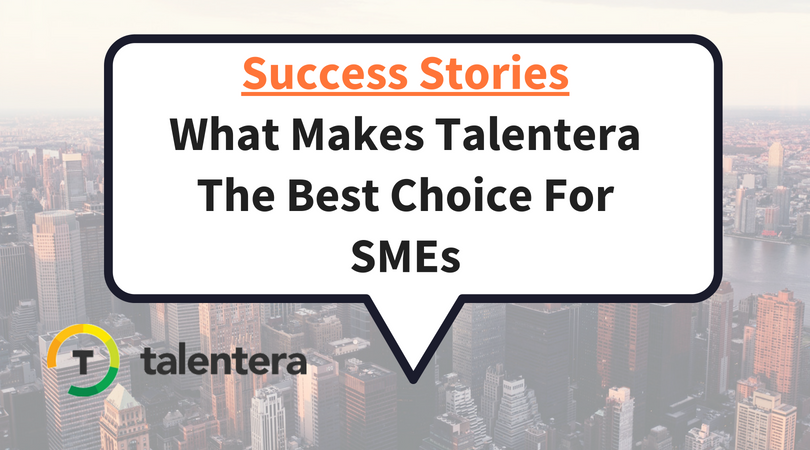 Talentera has been the trusted solution for an ever-increasing number of businesses to drive their recruitment and talent management. Regardless of size, SMEs or Enterprise, companies have been choosing Talentera as their Applicant Tracking System to ensure a recruitment strategy that accelerates hiring and cuts down on talent acquisition costs.
Constantly innovating and upgrading, we're proud to share user feedback from all across MENA highlighting what makes Talentera a 5 star problem-solving powerhouse. Let's explore how we've changed the face of recruitment and served as a game changer for hiring workflows.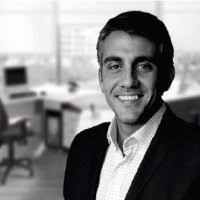 1) Client: Jorge Bialade (General Manager)
Company: YallaMotor (UAE)
"Simplified our hiring process"-  5/5 ★
What makes Talentera awesome:
"We find very useful their feature where we can post on our career portal and push our jobs to sites like bayt.com for regional hiring." He added "Exceptional customer service. Talentera always responds on time with real clarifications of the issues. They even have an embedded live chat in the app."
Talentera streamlines hiring even for SMEs by using a vast network of job boards to promote vacancies

and attract job seekers globally with the click of a button. Empowering users with time saving, and always spearheading customer satisfaction- our team is happy to answer queries and make hiring seamless for you. With Talentera's straightforward workflows, powerful features, and smart automation, you'll always be able to meet your hiring targets with ease.

2) Client: Hugh R. (Business Manager Human Resources)
Company: Confidential
"The system is backed up by a good team that adapts the system to our needs."–  5/5 ★
What makes Talentera awesome:
"It is accessible from anywhere and the system generated emails keeps the whole team up to date and moving forward. A great team behind the product is essential to its success."
We take pride in making hiring stress-free and simple for our clients. Offering a mobile-app and desktop versions, Talentera helps you stay on top of your tasks on-the-go so that there are no chances of bottlenecks. Post jobs, use smart CV search filters, shortlist candidates, collaborate with your team, and schedule interviews- the platform knows your pain points and works hard to keep your recruitment efficiency ahead of your hiring activity.

3) Client: Abbas Hayat (Managing Director)  
Company: Masterkey Systems (UAE)
"Enterprise-ready ATS for headache-free recruitment and an amazing, supportive team!"–  5/5 ★
What makes Talentera awesome:
"Seamlessly integrates with our careers pages (one system for all our brands), and is extremely flexible applicant tracking process (define your own)." He further appreciated the "Easy ring-fenced access to our recruiters on the same system (this one is a win for us!). Saves so much time in applicant tracking and screening and is extremely customizable."
Employer branding is the theme for 2018 to attract top talent to steer company success. This is why 
Talentera not only provides beautiful custom designed careers pages, but also integrates with existing ones to help track talent in a one-stop setting. Making it easy for recruiters and key decision makers to collaborate, request approvals and enable qualified candidates to pass swiftly through the hiring funnel- recruitment has never been easier.  Want more? Talentera tracks your CV sources and other key recruitment metrics such as time-to-hire so that your data driven decisions are precise and up-to-date.
4) Client: Lina B (HR Coordinator)
Company: Confidential
"It's very useful"– 5/5 ★
What makes Talentera awesome:
"User interface, easy to use, give a large number of candidates, can reaches a wide number of candidates, with different nationalities."
With stiff competition for candidates, it's extremely important to open doors to not just local, but international talent as well. Talentera allows you to build talent pipelines with global prospects to help your business enjoy the edge of skilled individuals while staying GDPR compliant. Job seekers can apply for positions from any part of the world so you have more qualified prospects to select from, and also build an employer brand represented by a diverse workforce- a sign of a progressive and inclusion-focused organization.
Conclusion:
We take pride in being a 5 star ATS for our clients- without consistent innovation and commitment to making hiring collaborative, seamless and enjoyable for users, Talentera helps you boost your employer branding, track your best candidate sources, and making hiring an absolute breeze. With detailed reporting features, ease of interview scheduling, and even one-stop correspondence convenience to manage your communications from the on-site mailbox- we work hard so you can keep your focus locked on working smart.

About Talentera
We strive to build a top-class online recruitment solution that will help organizations from every discipline to recruit smarter, faster and easier. A product of Bayt.com, which leads the job site market in the Middle East region, we are privileged to have served thousands of employers of every shape and size in the region and it is this 14 years of rich online recruitment experience that we have poured into Talentera.
If you'd like to speak with an expert to learn how Talentera can improve your company's recruiting processes, please get in touch.
Ammara Zubair