Unleashing the Future of Hiring: AI and ATS Unite to Supercharge Talent Acquisition
23 May 2023
by Naveed Ahmed

Array
(
    [0] => WP_Term Object
        (
            [term_id] => 88
            [name] => Articles
            [slug] => articles
            [term_group] => 0
            [term_taxonomy_id] => 88
            [taxonomy] => category
            [description] => Articles
            [parent] => 84
            [count] => 82
            [filter] => raw
            [cat_ID] => 88
            [category_count] => 82
            [category_description] => Articles
            [cat_name] => Articles
            [category_nicename] => articles
            [category_parent] => 84
        )

)


Articles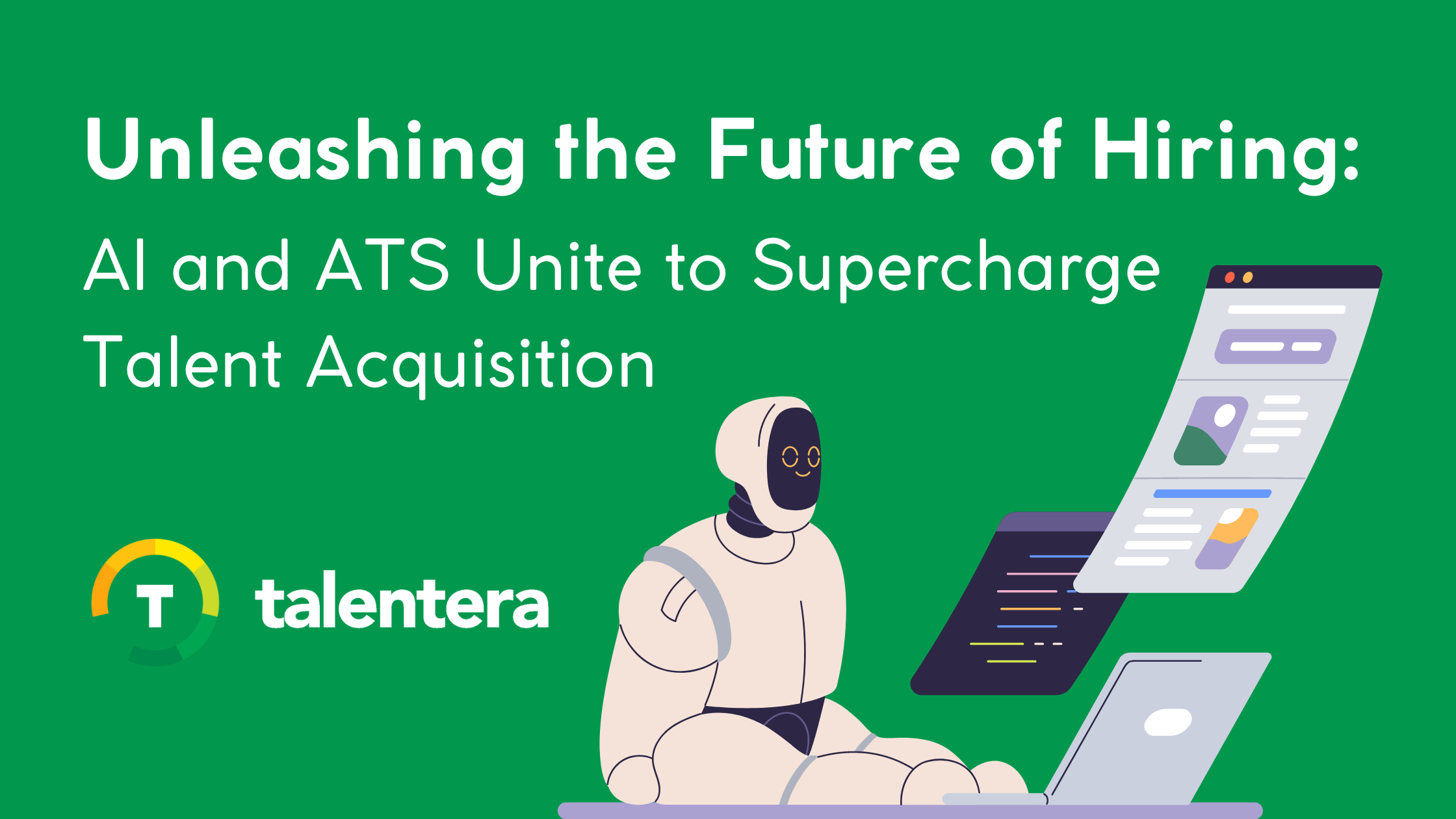 Ever wondered how Iron Man feels when he slips on his cutting-edge suit, ready to conquer the world? Well, imagine your HR department donning a similarly powerful tool. This is the new reality of talent acquisition – a world revolutionized by Artificial Intelligence (AI) and Applicant Tracking Systems (ATS), forming an unstoppable duo in the HR Tech universe!
The Ultimate Talent Magnet: AI Takes Centre Stage in Recruitment
No more are recruiters slogging through routine tasks, thanks to the AI superheroes revolutionizing talent acquisition. Here's how AI is shaping up as the ultimate talent magnet:
Automation Unleashed

: AI is the new power engine driving the recruitment process, taking charge of everything from crafting perfect job descriptions to screening resumes, scheduling interviews, and even engaging candidates with instant responses via chatbots. The result? A faster hiring process, fewer human errors, and recruiters having more time to work on strategic tasks.

Powering a Stellar Candidate Experience: In a job market that's as competitive as a game of chess, AI offers personalized job recommendations, real-time application updates, and immediate responses. It's the secret sauce to providing a candidate experience that not just satisfies but truly dazzles.
Predictive Analytics for Winning Moves: Like a skilled chess player, AI can foresee winning moves. It predicts candidate success, scans historical data, and uncovers patterns, which might be invisible to the human eye. Better quality hires and improved retention rates are just some of the benefits reaped from these predictive insights.
Unmasking the Game Changer: The Power of Applicant Tracking Systems (ATS)
Imagine having a personal assistant who never sleeps, continually organizes your work, and always has the right information at the right time. That's exactly what an ATS, supercharged with AI, does for recruiters.
Intelligent Screening, Supreme Ranking

: An AI-fueled ATS is the supreme judge of talent, screening and ranking candidates based on job requirements. With machine learning algorithms acting as the brain, it deciphers job descriptions to identify top talent, making manual screening a thing of the past.

Collaboration at its Best: ATS doesn't just manage tasks; it brings teams together. By providing real-time updates, allowing team notes on candidate profiles, and enabling role-based access to information, it is like the ultimate collaboration tool for your hiring team.
Strategic Insights for Game-Changing Moves: ATS isn't just about data; it's about meaningful insights. With AI at its core, ATS tracks key performance metrics, spots bottlenecks, and gives data-driven recommendations, empowering recruiters to make game-changing moves.
Bringing Together AI and ATS: A Talent Acquisition Revolution
Just like Iron Man's suit, the merger of AI and ATS brings out the best of both, turning talent acquisition into a smart, efficient, and highly effective process.
Take Talentera, for example. With its AI-powered suite ranging from Core, Pro to Enterprise, it caters to businesses of all sizes. Offering everything from managing the hiring process end-to-end, custom career portals, to facilitating seamless team collaboration, it is truly a marvel in the realm of ATS. Unique to the MENA region, it even includes a hiring budget capability, underscoring the strategic importance of HR in the business world.
In a nutshell, AI's role in transforming talent acquisition is as profound as it is promising. As it continues to mature, AI's integration with ATS will further refine hiring processes, boost candidate experiences, and equip businesses with strategic insights to make confident hiring decisions. If you want to rule the talent game, investing in an AI-integrated ATS isn't just a good idea – it's a must-have weapon in your hiring arsenal. It's time to suit up and experience the power of AI and ATS in revolutionizing your talent acquisition strategy. The future of hiring is here, and it's more exciting than ever!
Naveed Ahmed