Top 7 Places to Promote your Employer Brand
18 Aug 2017
by Alina Majeed

Array
(
    [0] => WP_Term Object
        (
            [term_id] => 88
            [name] => Articles
            [slug] => articles
            [term_group] => 0
            [term_taxonomy_id] => 88
            [taxonomy] => category
            [description] => Articles
            [parent] => 84
            [count] => 82
            [filter] => raw
            [cat_ID] => 88
            [category_count] => 82
            [category_description] => Articles
            [cat_name] => Articles
            [category_nicename] => articles
            [category_parent] => 84
        )

    [1] => WP_Term Object
        (
            [term_id] => 109
            [name] => Blog
            [slug] => blog
            [term_group] => 0
            [term_taxonomy_id] => 109
            [taxonomy] => category
            [description] => 
            [parent] => 0
            [count] => 18
            [filter] => raw
            [cat_ID] => 109
            [category_count] => 18
            [category_description] => 
            [cat_name] => Blog
            [category_nicename] => blog
            [category_parent] => 0
        )

)


Articles
According to Career Arc, 75% of job-seekers evaluate a company's employer brand before applying to a job. This number is huge and demands your attention. On the flip side, 56% of the employers say that employer branding is monumental to attracting top talent however only 57% claim to have a clear employer branding strategy. There's a clear gap here with a higher demand from job-seekers for companies with strong employer brands and a weaker communication of it by employers.
This article aims to help employers cover this vacuum by listing the first steps they can take in reaching potential candidates through a well-communicated employer story both internally and externally. Once there is an agenda in place, which can be developed after reading our piece on the 'Do's and Don'ts of employer branding', you should start promoting your message on these mediums to capture the best talent:
1. Employer Careers Site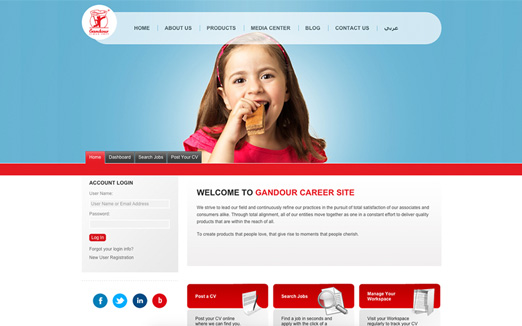 When a job seeker is a looking to explore an opportunity at your company, the first place they will look to get more information is your official Careers website. They aren't just looking for a job listing though. They want to know you as an employer. They want to understand the work culture, the workplace, career growth opportunities, the benefits you offer and the kind of products/services you're working on. Without a stellar career website that is inviting and welcoming, you'll see a lot of candidates taking a pass on even applying.
A good Applicant Tracking System (ATS) provider will develop a custom career portal as a seamless extension of your existing website. Instead of plainly listing vacant jobs, a branded career portal:
Resonates corporate values
Shows a narrative that reflects the organization's culture
Serves as an answer to why job-seekers should apply to the organization
Look at it this way, for a job-seeker, your career site is their first interaction with your company's employer brand and there is nothing worse than seeing a page that lacks job openings, compelling content, and luster. Therefore, we pay special attention to developing beautiful career pages that get job-seekers excited about applying and keep them tuned in for long.
2. Company Page on Recruitment Sites
We notice that websites like LinkedIn and Bayt are often fully utilized by employers hunting for talent but immensely underutilized in casting an employer brand. It is important to remember that company pages on these portals offer the transparency for job-seekers to evaluate your company's employer status through the content on your business page. Therefore, it is important for your company to be well-represented there.
According to a report by LinkedIn, 76% of job-seekers viewed a company's business page six months prior to applying to their vacancies. To ensure that you capture all future candidates checking your business page, all you have to do is keep it up to date with open vacancies, photos, and company information. You'll earn valuable brownie points if you keep posting relevant and compelling content. Content that offers a window into your work environment is shown to be highly conducive to applicant turn out on job vacancy posts. Try to incorporate employee testimonials, interviews, snippets of the work life at your company and event photos to help your visitors get to know you better.
At Talentera, we use our LinkedIn Company Page to share industry news, recruitment tips, images from events, snippets of our employees' work life along with exclusive blog content. It's updated very frequently which has helped us better engage with our future employees.
3. Referral Programs for Employees
Employee referrals continue to be the strongest source of hiring fresh talent. Since your employees are already aware of the company, its management, culture and work life, they can be the perfect ambassadors for its vacancies which make them best suited for bringing in the most fitting candidates.
Given their utility in contributing to your employer brand and ultimately your talent pool, it is just as important to brand internally as it is externally.
By catalyzing this process through a monetary or non-monetary reward systems (like extra vacation days, early offs or premium parking spot), you can get your workforce to find interesting ways of branding your company to their personal networks. It will also bring a sense of competition among your employees in trying to fill a vacancy whenever it's announced. One way of maintaining the referred talent pool's quality is by incentivizing employees only after their referral has completed a set amount of time in the company.
You might want to use technology to further streamline the referral process. Platforms like GaggleAMP allow HR to gain access to their employee's social networks and promote jobs on their feeds and even source candidates from their network directly which brings us to the next point.
4. Employees' Social Networks
Your employees are the most influential people when it comes to communicating your company's employer brand. Look at it this way: Whenever you want to buy a product for the first time, you usually head to the review section to find out how it worked out for others who experienced it firsthand. Seeking a new job is no different.
Job-seekers are most likely to give more weight to the word of employees experiencing your company's work life than to your brand marketing efforts. Since your employees' word is guaranteed to be considered more credible than your own, you should make the most of it to win your audience's trust. Encourage your employees to share favorable employment stories and content on their social media and incentivize this if need be.
Try to manipulate tools specific to each social media platform to make the most of this. You could start a hashtag to spread the word faster on Twitter and Instagram or you could generate video stories on Facebook and share with your target audience to get traction.
Bonus Tip: The more empowered your employees feel, the more likely they will be to communicate a positive brand image. Enable your staff to understand how important they are in attracting new talent and retaining the existing one. You can do this by frequently conveying how vital their efforts will be to get them to send out the strongest messages.
5. Employee Intranet
We've already stressed the importance of internally communicating the employer brand as an organic way of reaching external popularity. To make this happen, you must first ensure that your employees are well educated about your company, its vision, and goals and the benefits that they can use working there. Only after they become aware of the perks that your company provides to them, will they be able to get to spreading the word.
You can achieve this by installing an intranet and using it to communicate your Employee Value Proposition (EVP) with information about upcoming events, company benefits and initiatives that your staff can participate in. This can be a very valuable tool for building brand ambassadors within your workforce because the ease of information access provided by the platform will make it easier for people to participate and share the news.
The intranet will also make it easy for people to participate in your company's projects and initiatives by providing a single platform where they can login every morning and connect with different people across the organization.
6. Company's Social Media
Let's face it, we now live in a world where social media presence means everything. With over 2 billion people logging into Facebook and Instagram every day, you stand a great chance of reaching to your relevant audience through the platforms.
Point to note: Employer branding (focused towards current and future employees) is completely different from your overall brand (more aimed at investors and consumers) therefore don't confuse the high number of followers on your business pages with people who would want to build a career in your company.
You should leverage your social media presence by offering people a sneak peek into your office culture and one way to do this is by showing behind the scenes pictures of important events and conferences. You can repurpose the content posted on your careers site here as well. You can also broadcast live events or post pre-recorded webinars where experts from within your company talk about an interesting subject. From pictures, infographics, videos, polls to webinars, guides and manuals, your options with creating and promoting engaging content on social media are endless.
It doesn't just stop at content creation. You can use Facebook and Instagram's ad services to boost content to an audience that can be targeted down to demographics and interests. This enhances your posts' visibility towards a more relevant audience and helps you achieve your goals with more precision. The campaigns also provide performance reports enabling you to quantitatively gauge the campaign's success and alter future ads accordingly.
7. Job Fairs
In the US, National Career Fairs hosts over a whopping 400 Job Fairs in a year on average. Top Career International is another popular global recruiting event where Japanese companies hire graduates from all across Europe. Another event that matched these Job Fair giants in results was Bayt's Job Fair in the Middle East. It was similar in all regards, ranging from a variety of participants to overall engagement but differed only in its landscape; it was virtual. Job Fairs, conventional or virtual, are a fantastic way of showcasing your employer brand. Through branded booths, remarkable content and informed booth reps, you can showcase your company culture to the diverse audience that frequents the event and each impression you cast furthers your employer brand.
If you'd like to conduct a virtual job fair, vFairs can help you with that.
Get Going
As the war for talent intensifies, you need to do everything you can to retain current talent and attract a fresh pool and employer branding is a solid way of achieving this. With half of the points geared towards maximizing on internal branding, you'd be right in concluding that focusing on your employees and converting them into ambassadors is the way forward. You already have most of the things in place so it's time you move onto the next most important step: communicating.
Alina Majeed