Client Spotlight: Improving Recruitment At Saudi Air Navigation Services With Talentera
14 May 2018
by Ammara Zubair

Array
(
    [0] => WP_Term Object
        (
            [term_id] => 88
            [name] => Articles
            [slug] => articles
            [term_group] => 0
            [term_taxonomy_id] => 88
            [taxonomy] => category
            [description] => Articles
            [parent] => 84
            [count] => 82
            [filter] => raw
            [cat_ID] => 88
            [category_count] => 82
            [category_description] => Articles
            [cat_name] => Articles
            [category_nicename] => articles
            [category_parent] => 84
        )

)


Articles
Exciting times at Talentera continue with our Applicant Tracking System (ATS) keeping up its momentum to deliver state-of-the-art recruitment solutions across an ever-expanding range of industries. We are pleased to announce our new partnership with Saudi Air Navigation Services where Talentera's renowned technology will be serving as a one-stop platform to source, track and hire exceptional talent.
Saudi Air Navigation Services (SANS) is responsible for managing aircraft movements across the Kingdom of Saudi Arabia using their cutting-edge navigation systems and a team of brilliant talent working round-the-clock to ensure the safety and security of airspace operations. With a demand for highly skilled professionals to support their organization's scalability, SANS identified strong need to find top-performing candidates and optimization of their recruitment processes. Also, they wanted to amplify and promote their employer brand to attract a larger pool of suitable candidates- all objectives that Talentera has a strong track record of fulfilling for their vast client base.
Eng. Ryyan Tarabzoni, CEO of SANS shared:
"We are very excited about working with Bayt.com & Talentera" further adding that: "This partnership will enable us to recruit more effectively, which we consider to be one of our top priorities."
Talentera's Commitment to Excellence
Talentera has earned its place as a leading ATS and recruitment technology with over 250 satisfied customers utilizing its strengths to grow their businesses and acquire talent from around the world. SANS will be equipped with a custom-designed career portal optimized for an impressive candidate experience. At the same time, recruiters at SANS will be able to leverage state-of-the-art sourcing, searching and screening tools, along with applicant tracking, budget management and HR collaboration modules aimed at boosting recruiter productivity.
Extending beyond helping SANS speed up time-to-hire and reduce cost-per-hire, Talentera will help job seekers interested in pursuing careers in the aviation industry with the prestigious employer to search for vacancies, save jobs, and use the highly responsive online CV builder to build their profiles to apply for positions with ease. That's not all, the career portal also enables visitors to refer individuals from their network to the available jobs, or sign up to receive regular updates regarding new positions that SANS is seeking talent for.
Talentera takes pride in using reliable automation to help organizations free up time to focus on pursuing their targets with distraction-free precision. With this goal in mind, SANS can look forward to a wide distribution of job postings on partnered boards, in turn securing a spectacularly diverse talent pool. No more bottlenecks means applicants will move through their recruitment funnel with unparalleled speed to witness an overall impressive candidate experience.
Moreover, Talentera's end-to-end recruitment features including requisition workflows, applicant tracking, CV search, evaluation forms, questionnaires management and interview scheduling will ensure that SANS can build up a talent bench to steer continued success without need for repetitive processes and overwhelmed hiring managers.
Commenting on this partnership, Muhammad Younas, GM Talentera, said:
"We are very pleased to be partnering with SANS, one of Saudi Arabia's most reputable associations, to address their recruitment needs. Bayt.com been working for over 18 years to empower professionals with the tools and technologies to build their lifestyle of choice, and we look forward to providing a world-class Applicant Tracking and Talent Management solution to SANS."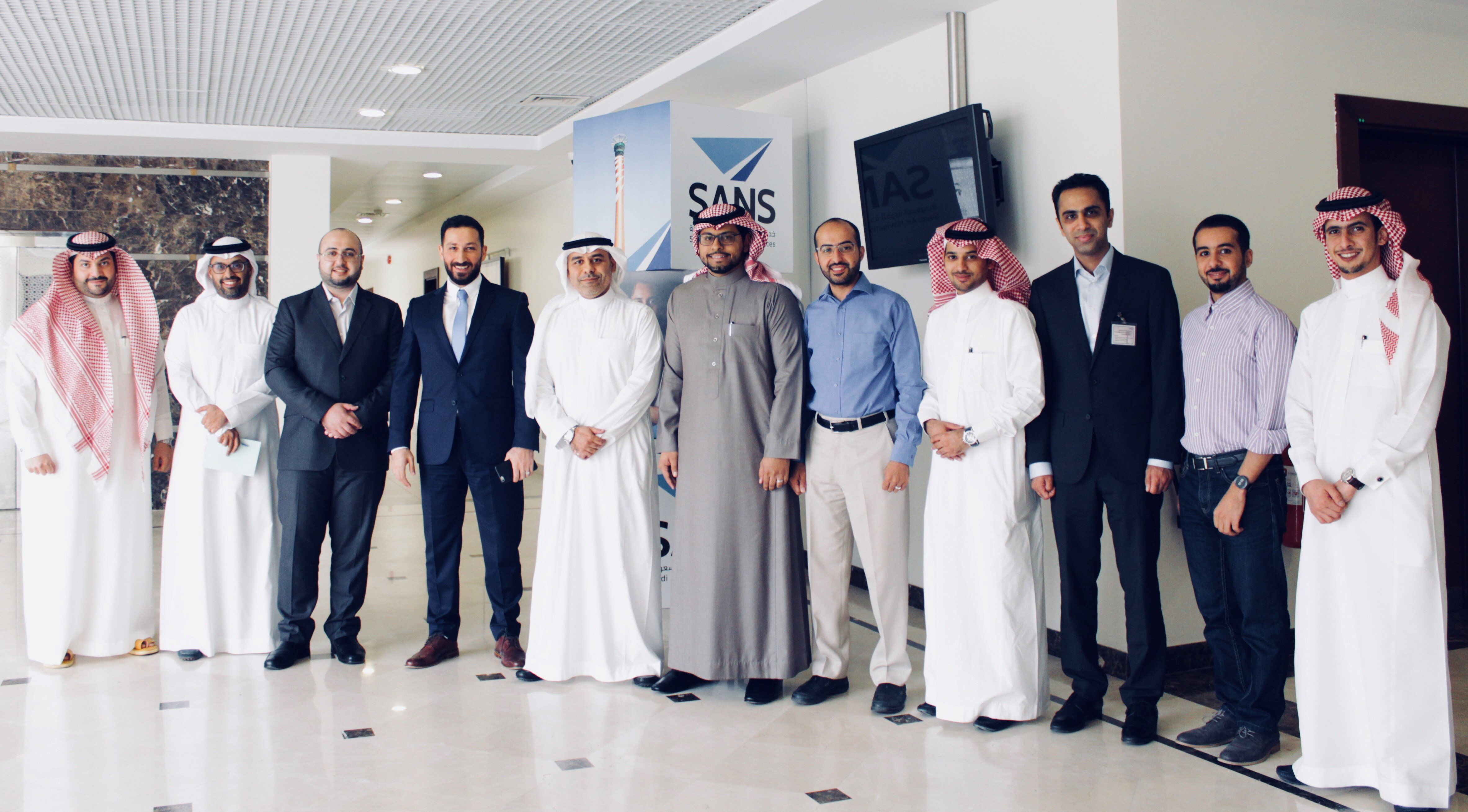 About Saudi Air Navigation Services
SANS plays a vital role in ensuring safe and efficient flow of traffic in the Saudi Arabia Airspace. SANS provides additional services such as Aeronautical Publications, Search and Rescue and Aeronautical Communication; there is also a close coordination with numerous entities such as military and adjacent ATC centers to ensure seamless and efficient transfer of traffic. Moreover SANS is responsible for the provision, maintenance and operations of all air navigation systems such as communication, navigation and surveillance Kingdom wide.

About Talentera
We strive to build a top-class online recruitment solution that will help organizations from every discipline to recruit smarter, faster and easier. A product of Bayt.com, which leads the job site market in the Middle East region, we are privileged to have served thousands of employers of every shape and size in the region and it is this 14 years of rich online recruitment experience that we have poured into Talentera.
If you'd like to speak with an expert to learn how Talentera can improve your company's recruiting processes, please get in touch.
Ammara Zubair