6 Signs Your Company Needs An Applicant Tracking System
05 Jun 2018
by Ammara Zubair

Array
(
    [0] => WP_Term Object
        (
            [term_id] => 88
            [name] => Articles
            [slug] => articles
            [term_group] => 0
            [term_taxonomy_id] => 88
            [taxonomy] => category
            [description] => Articles
            [parent] => 84
            [count] => 82
            [filter] => raw
            [cat_ID] => 88
            [category_count] => 82
            [category_description] => Articles
            [cat_name] => Articles
            [category_nicename] => articles
            [category_parent] => 84
        )

    [1] => WP_Term Object
        (
            [term_id] => 84
            [name] => Resources
            [slug] => resources
            [term_group] => 0
            [term_taxonomy_id] => 84
            [taxonomy] => category
            [description] => Resources
            [parent] => 0
            [count] => 114
            [filter] => raw
            [cat_ID] => 84
            [category_count] => 114
            [category_description] => Resources
            [cat_name] => Resources
            [category_nicename] => resources
            [category_parent] => 0
        )

)


Articles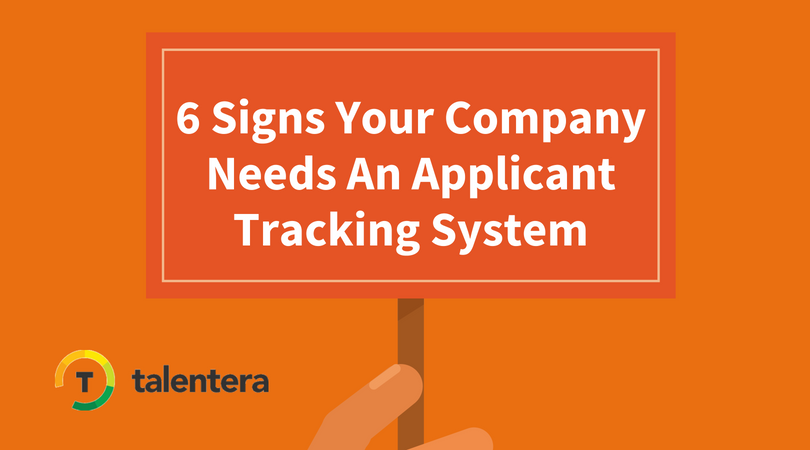 Manual recruiting practices have a ripple effect that extend far beyond long hiring cycles and expensive loss of productivity for companies. If you can relate to a day at work struggling with spreadsheets, stacks of paper-based applications, and endless emails to stay on top of your hiring and candidate communications, look no further for red flags.
With an average job posting receiving hundreds of CVs nowadays, the frustration of sorting and short-listing, and the associated teeth clenching, are just a few of the symptoms that indicate the need for the right applicant tracking system (ATS) to recharge your recruitment strategy.
Still not convinced about investing in an ATS to liberate your inbox from redundant activity? Challenge accepted! Let's dive into some other signs that could help determine whether your workflow could use a shift in gears.
1)

No Dedicated Careers Page

:
If you're still relying on expensive recruitment agencies, referrals and posting one-at-a-time job ads to fill your vacant positions, there's a lot you're missing out on. From losing precious productivity, not building your pipeline, and delivering a weak candidate experience offering prospects little excitement- your employer brand takes a strong hit by not being able to live up to its full potential due to this missing link.

The non mobile-friendly (and non user-friendly) application forms and lack of engaging pitches showcasing a progressive working environment all contribute towards a weak first impression that fails to attract candidates. However, this can be overcome by investing in an ATS that delivers a branded careers page as a one-stop window to entice candidates to apply, simplify application procedures, integrate automated job postings, and get you powerful mobile-friendly visibility online.



2)

Slow CV Shortlisting

:
The possibility of finding your future superstar amongst the pool of applicants should excite hiring managers, not overwhelm them. If your workflows are primarily dependent on environmentally unfriendly hard copies, other disadvantages include a short shelf life resulting in these CVs ending up in the bin, or being archived, when the urgency to fill a vacancy is gone. Meanwhile, emailed CVs are difficult to search, compare and organize due to the hassles of attachments and lack of standardized formats.
Using an ATS to capture CVs streamlines searching, sorting, organization and annotation with a longer lifetime value to keep your candidate databases buzzing with talent. Also, if you're anticipating multiple vacancies for the same position- an ATS such as Talentera saves you trouble by saving searches so you don't have to start from scratch each time a position opens. Offering a diverse range of CV search filters, raking through your entire prospect database using criterias and keywords of choice simply takes the click of a button (versus an army of recruiters).  
3)

Error Prone Interview Scheduling

:
Communication is key to building a strong relationship with your audience; a process quite prone to scheduling disasters, and inefficient back-and-forth exchanges with applicants when trying to confirm interview availability. Finding a time that works best for both candidates and the team managers is close to attempting to find a needle in a haystack.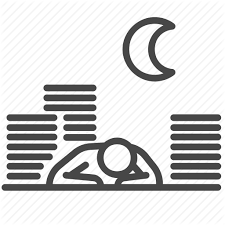 Tired of the uphill battle? This is where using an ATS can be a lifesaver; Talentera allows hiring executives to select available time slots and dispatch personalized invites to candidates. The preferred slot selected on-a-first-come, first-served basis by the recipient is then synced with the interviewer's calendar alongside the CV and other related notes. Hurray! No need to embark on a wild goose chase to retrace all your research on the prospect.
4)

Lack Of Correspondence

:
Another way to damage your employer brand is by leaving applicants in the dark about their candidacy. Despite the best of intentions, it is not quite possible for hiring managers to shoot out hundreds of emails in a day to update applicants regarding their status in the hiring funnel. Thus, they're left in a state of confusion about their application being received, reviewed, or short-listed at all.
If you relate to this dilemma, automate your communications by sending out mass emails to selected groups of candidates using standardized templates with an on-site mailbox tracking every exchange. One email will do the work of hundreds to help free up your time.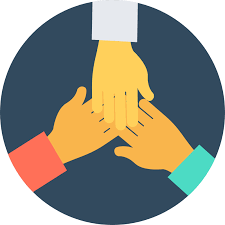 5)

Decentralized Collaboration

:
Hiring decisions are typically made as a team making it critical for multiple executives to access the same information and collaborate to voice their verdict. Trying to rally up your troops over email, spreadsheets, in a physical setting, or a call to discuss feedback will not only lead to poor quality talent acquisition,but inevitable time wastage as well.

Instead, you should be using an ATS that provides transparency with clearly assigned roles, enables centralized CV sharing, and prioritizes task-focused communication to track approvals and accelerate hiring decisions.
6)

No Measurable Results

:
Solely relying on hiring activity provides no insights on recruitment success. Instead, metrics such as time taken to move candidates from each stage of the hiring funnel to the next, volume of applications received, number of rejections, candidates interviewed, best talent sources, etc. are true indicators of HR efficiency.
Talentera can be a great solution to assess which sources deliver best results, capture a detailed understanding of your candidate pool, and identify the precise volume of applicants in various stages of your recruitment funnel at any given time. These KPIs help in identifying areas of improvement to eliminate obstacles that slow down hiring, because what gets measured, always get managed.
Key Takeaways:

If your hiring is suffering because of outdated practices and the signs are evident, then it's time to find an ATS to achieve your talent acquisition targets with more focus and less stress. With growing scale of operations and staffing needs, it's important to automate repetitive day-to-day tasks, amplify exposure, and deliver a fantastic candidate experience to make you stand out as an employer-of-choice. Make the worthwhile investment to secure your company's future and upgrade your recruitment strategy- don't let your loss of talent turn into a competitor's gain. 
About Talentera
We strive to build a top-class online recruitment solution that will help organizations from every discipline to recruit smarter, faster and easier. A product of Bayt.com, which leads the job site market in the Middle East region, we are privileged to have served thousands of employers of every shape and size in the region and it is this 14 years of rich online recruitment experience that we have poured into Talentera.
If you'd like to speak with an expert to learn how Talentera can improve your company's recruiting processes, please get in touch.
Ammara Zubair