5 Groundbreaking Recruiting Trends in 2020
13 May 2019
by Shanze Sheriar

Array
(
    [0] => WP_Term Object
        (
            [term_id] => 88
            [name] => Articles
            [slug] => articles
            [term_group] => 0
            [term_taxonomy_id] => 88
            [taxonomy] => category
            [description] => Articles
            [parent] => 84
            [count] => 77
            [filter] => raw
            [cat_ID] => 88
            [category_count] => 77
            [category_description] => Articles
            [cat_name] => Articles
            [category_nicename] => articles
            [category_parent] => 84
        )

    [1] => WP_Term Object
        (
            [term_id] => 84
            [name] => Resources
            [slug] => resources
            [term_group] => 0
            [term_taxonomy_id] => 84
            [taxonomy] => category
            [description] => Resources
            [parent] => 0
            [count] => 113
            [filter] => raw
            [cat_ID] => 84
            [category_count] => 113
            [category_description] => Resources
            [cat_name] => Resources
            [category_nicename] => resources
            [category_parent] => 0
        )

)


Articles
Recruitment is changing at lightning speed. 2018 proved to be a turning point for Talent Acquisition, as we witnessed a range of disruptive innovations and technologies create a stir in the recruitment landscape. The collision of recruitment and digital technologies, the most notable development of last year, has ushered in a new era for talent acquisition, one that is poised to completely revolutionize traditional ways of engaging and hiring talent.
No doubt, these are exciting times for recruiters as they attempt to navigate new frontiers and explore uncharted territories. The trends emerging from this endeavor aren't just a refreshing break from the past, but they're also hugely promising. Here's a round-up of the most prevalent recruiting trends so far in 2020.
1) Artificial Intelligence
AI made massive strides in the recruitment sphere last year, with many companies turning to AI-powered assessments and interviewing processes for candidates. Not surprisingly, this trend is here to stay, as companies drool over the ease and efficiency it has introduced to their recruitment processes.
AI has proved to be an amazingly flexible tool in the hands of recruiters, who are now using it for a range of purposes, from automated candidate sourcing and matching to AI-powered recruitment chatbots and customized job adverts.

Powerful AI-driven assessment platforms are yet another emergent trend, which can evaluate the core competencies and the soft skills of candidates (such as confidence levels and communication proficiency) by learning algorithms and combining complementary technologies like facial recognition software.
Such innovations are cutting down the time to hire by automating processes that were previously physically demanding and time-consuming. Hiring managers now don't have to go through the mind-numbingly tedious task of handpicking the most suitable candidates from a sea of countless (and mostly irrelevant) profiles; the AI technology will take care of the initial screening stage for them!
Because the initial results of an AI integration have been fantastic, we'll be seeing more companies embracing these technologies for their recruitment processes. In fact, 96% of senior HR professionals believe AI has the potential to greatly enhance their talent acquisition efforts and retention levels. Another survey revealed that 55% of HR managers believe that AI will become a prominent part of HR within the next five years.
Even candidates seem to be taking well to these innovations in the hiring process. For example, 66% of candidates comfortable interacting with a chatbot according to a survey by Allegis. With AI receiving an overwhelmingly positive response from recruiters and candidates alike, the recruitment landscape seems ready for an AI takeover.
2) Social Recruiting
Posting and promoting jobs online isn't entirely new. LinkedIn has been every recruiter's go-to platform to source candidates for a while now. However, with the proliferation of social media platforms, a phenomenon known as social recruiting or recruitment marketing is increasingly assuming center-stage.
So, what really is social recruiting? Simply put, recruiters have begun to discover the potential social media holds to attract and engage candidates. The term encompasses the whole range of strategies and tools used by an organization to attract candidates to their jobs on the digital platform. However, social recruiting isn't just limited to posting vacancies online. In fact, the major emphasis revolves around the larger picture- on brandishing the company's employer brand and establishing its unique value proposition.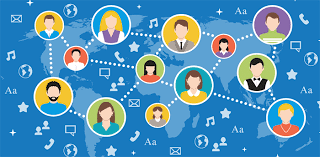 Companies achieve this by, for example, emphasizing their core vision and values, showcasing their vibrant culture, and highlighting the many opportunities in store for employees to grow and thrive. Social Recruiting employs a range of marketing tools to attract candidates, from promotional videos and employee testimonials to targeted ads, etc.
In recent years, marketing has become quite pertinent to recruitment because candidates are increasingly behaving like consumers, doing extensive searches and reading multiple reviews to be sure that the job is worth applying to. Much of this activity is taking place online, so a brand that can cultivate a powerful presence on the digital platform will be able to enjoy greater proximity with the candidates and a better chance to catch them during the consideration stage. Here's proof:
Recruiting through social media has grown;  84% of organizations use it it currently and another 9% intend to start doing it. (SHRM)
70% of hiring managers say they've successfully hired with social media. (Betterteam)
3) Employer Branding

As mentioned earlier, at the heart of social recruiting is the company's employer brand. Candidates are according priority to an organization's employer brand more than ever and it's become one of the key factors influencing their employment decisions.
For the uninitiated, your employer brand refers to the value that your brand holds for current and future employees. It encompasses your company culture, your compensation packages, wellness programs, work-life balance etc- factors that impact how motivated and committed employees working at your company feel.
Because recent figures show that candidates are increasingly appraising a company's employer brand before taking up an offer, employers are making a considerable effort to not just invest in it, but to also make sure that they emphasize it throughout the hiring process. Here are some ways that employers have been communicating their employer brand to people:
Employers encourage their employees to write about them on sites like Glassdoor. Employees can be the best brand advocates for their organization. Hearing about the company from an employee always holds more weight than someone who volunteers an opinion based on speculation and hearsay.
Other employers can employ social media to establish their brand, with branded career portals that incorporate different kinds of exciting content like videos, employee testimonials, images, etc.
However, with candidates being flooded with information left, right and center, it's becoming quite tricky for companies to stand out. Luckily, the digital medium imposes no limits on creativity. Organizations that can think of out-of-the-box ideas and campaigns to promote their employer brand will always have an edge!
4) ATS
Applicant Tracking Systems have emerged as arguably the most disruptive trend in the recruitment space. An ATS automates the whole recruitment process, thereby enhancing the efficiency and productivity of all the stages in the recruitment funnel. The resultant cost and time savings don't just improve the productivity of the processes but data-driven performance management also maximizes the productivity of the recruiters.
With an ATS, they can spend less time caught up in administrative tasks and more on brainstorming creative ideas to engage with candidates.  An ATS can automate a range of processes like sending emails, tracking applicant progress and customizing the whole candidate experience based on the company's unique requirements.
This cutting-edge solution thus makes recruitment a hassle-free and seamless experience for both parties. Additionally, the platform is highly scalable and can enable the easy integration of other innovative digital recruitment solutions in the future. It's no surprise then, that the popularity of Applicant Tracking Systems is spreading like wildfire. In fact, according to Capterra, 75% of large companies are now using an ATS to streamline talent acquisition.
5) Collaborative Hiring
Involving a host of people in the screening and shortlisting of candidates has become a common trend. There are various benefits of collaborative hiring that warrant its newfound popularity. More people on the hiring teams means a greater number of personal networks that recruiters can get referrals from. With the talent wars getting even more intense, it makes more sense for recruiters to place greater reliance on internal referrals.
And that's not all. Collaborative hiring introduces other benefits too. For example, it makes hiring a much more objective practice by countering the oft-overlooked problem of recruiter bias. Many times, recruiters tend to shortlist or reject candidates based on personal biases- for example rejecting a candidate if they don't like their choice of major or accepting them because they went to the same university.
However, with collaborative hiring, such biases can safely be kept at bay. With an entire team in charge of shortlisting candidates, it becomes easier for individual biases to be counteracted by differing opinions and the ultimate decision to be made based on a team consensus.
Conclusion
These trends show no sign of abating, and if they are any indication, the future of recruitment will increasingly be governed by technological innovations that will ultimately transform the rules of the game completely. With the talent pool shrinking, and the war for top talent getting more aggressive with each passing year, companies understand that they must be playing their cards right. And make no mistake, tech-enabled methods are the trump card of the modern recruitment space. So if you want to remain a front runner in the insane war for talent, you might want to pick up on these trends sooner rather than later!
Shanze Sheriar