10 steps to Creating a Winning Recruiting Cycle
13 Jun 2019
by Shanze Sheriar

Array
(
    [0] => WP_Term Object
        (
            [term_id] => 88
            [name] => Articles
            [slug] => articles
            [term_group] => 0
            [term_taxonomy_id] => 88
            [taxonomy] => category
            [description] => Articles
            [parent] => 84
            [count] => 77
            [filter] => raw
            [cat_ID] => 88
            [category_count] => 77
            [category_description] => Articles
            [cat_name] => Articles
            [category_nicename] => articles
            [category_parent] => 84
        )

    [1] => WP_Term Object
        (
            [term_id] => 84
            [name] => Resources
            [slug] => resources
            [term_group] => 0
            [term_taxonomy_id] => 84
            [taxonomy] => category
            [description] => Resources
            [parent] => 0
            [count] => 113
            [filter] => raw
            [cat_ID] => 84
            [category_count] => 113
            [category_description] => Resources
            [cat_name] => Resources
            [category_nicename] => resources
            [category_parent] => 0
        )

)


Articles
Hiring top talent isn't easy. In fact, because the quality of your employees will in large part define your company and what becomes of it, the onus of responsibility falls on the recruiters to ensure that they're getting their claws on the most superior batch of candidates- who don't just have a spectacular profile but will also be a suitable fit for the company.
This, however, is no mean accomplishment. Recruiters can't simply rely on their own discretion or act upon their instincts when hiring candidates. The key task comes with a series of carefully designed and structured stages that the candidate must go through to land the coveted job.
Together, these distinct phases from collecting resumes to hiring and onboarding, form the recruitment cycle. Of course, the recruiting cycles vary from company to company depending on each company's unique needs, criteria and scale. However, there are some key steps that are central to every recruiting process- short or long, easy or rigorous.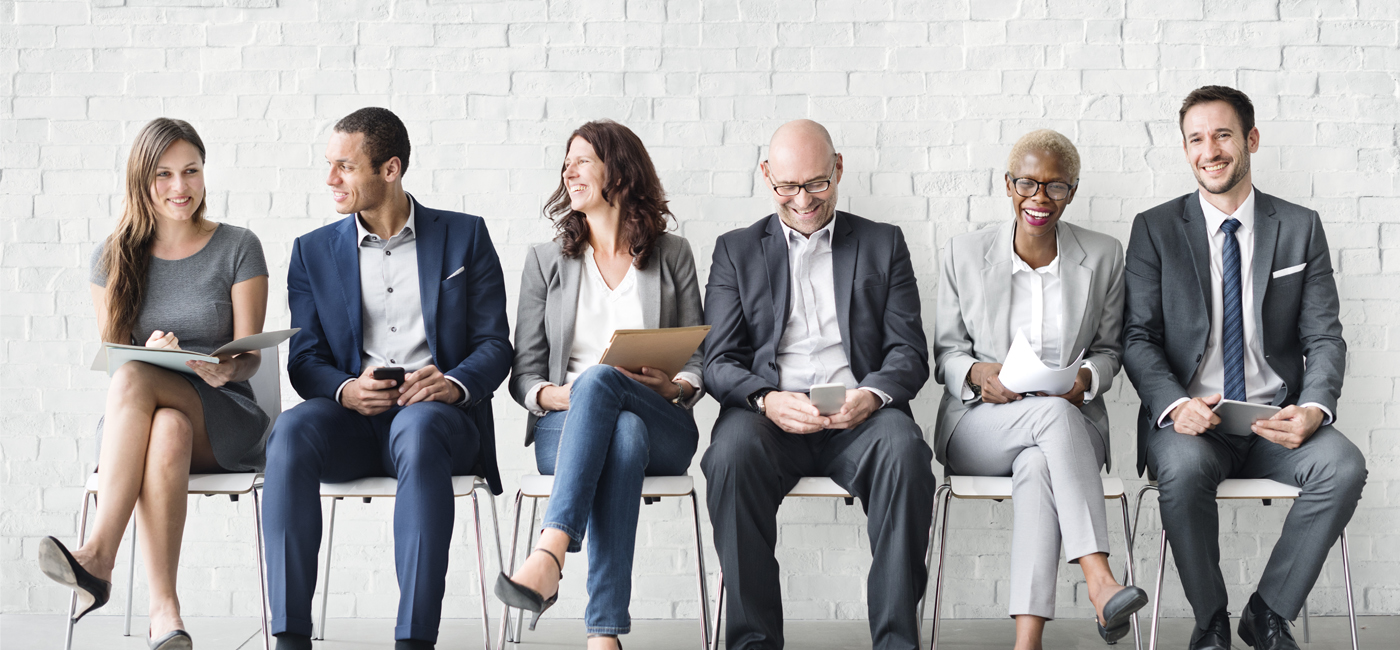 Why is it important to have a great recruitment process?
A fool-proof and well thought-out recruitment process can make the work of the recruiter much easier. Breaking down a complex task into a series of smaller and more distinct stages, placing them in a logical sequence and then approaching them in a systematic and organized manner helps streamline the recruiter's workflows, allowing them to get a better handle on things.
A sound recruitment process doesn't just help the recruiter but also allows the candidate to understand how the company functions and how smooth and efficient its operations are. It can thus furnish a lot of insights about the company's culture and professionalism.
Here is a step by step approach that you must adhere to when building a winning recruiting cycle.
1) Identify the Need
The first step in any recruiting cycle is for a hiring need to be generated and identified. There should either be a vacant position or the need for a new position to be created. Its best for HR to routinely meet with department heads and managers to identify the manpower and staffing requirements of every department so they can keep track existing skills gaps.
Sometimes, there is a hiring need not because there's a vacancy but also because the workload has increased, and the department needs an additional resource on board to help carry out the tasks seamlessly.
Other times, new job titles and positions keep emerging, because businesses are evolving, and continuously discovering new operational aspects that hadn't previously been considered.
2) Preparing the Job Description
Once HR has taken note of this need, it will sit down to flesh out the job role, formulating a draft for the tasks and responsibilities encompassing the position.
It will also need to consider the kind of candidate required for this role- their level of experience, qualifications, qualities and skills. This will require discussions not just within the HR department but also the reporting manager or the concerned department head who can best
explain what kind of candidate they are looking for.
The Job description can be brief highlighting only the roles and responsibilities associated with the position, or can be made to also include other details such as compensation package, office location, joining date etc.
The good news is that today, high caliber recruitment solutions can assist HR in developing solid job descriptions with the availability of templates.This doesn't just cut down the effort for the recruitment team, but also helps in producing the most suitable job description for the concerned position.
3) Sourcing Candidates
This is an extremely important stage. Here, the recruiter zeroes in on the platforms and channels they will be posting the job on. The kind of platforms you shortlist often determine the quantity and quality of the applications, so recruiters must choose them wisely.
Candidates can be sourced internally as well as externally. Let's go through both the channels and the options available for each in detail:
Internal Avenues of Sourcing:
Talent Pool: Companies always maintain a talent pool consisting of candidates who had previously interviewed with the company and didn't make the cut but were competent nonetheless. HR could reach out to suitable candidates from within the pool and invite them for an interview, thus allowing them to skip the initial screening phase for these candidates.
An ATS solution can prove to be extremely beneficial in these circumstances. With an, companies can easily maintain a talent pool, and users can run quick searches through filters to pinpoint the candidates that they'd like to re-engage with. The whole process is automated, and hence a breeze!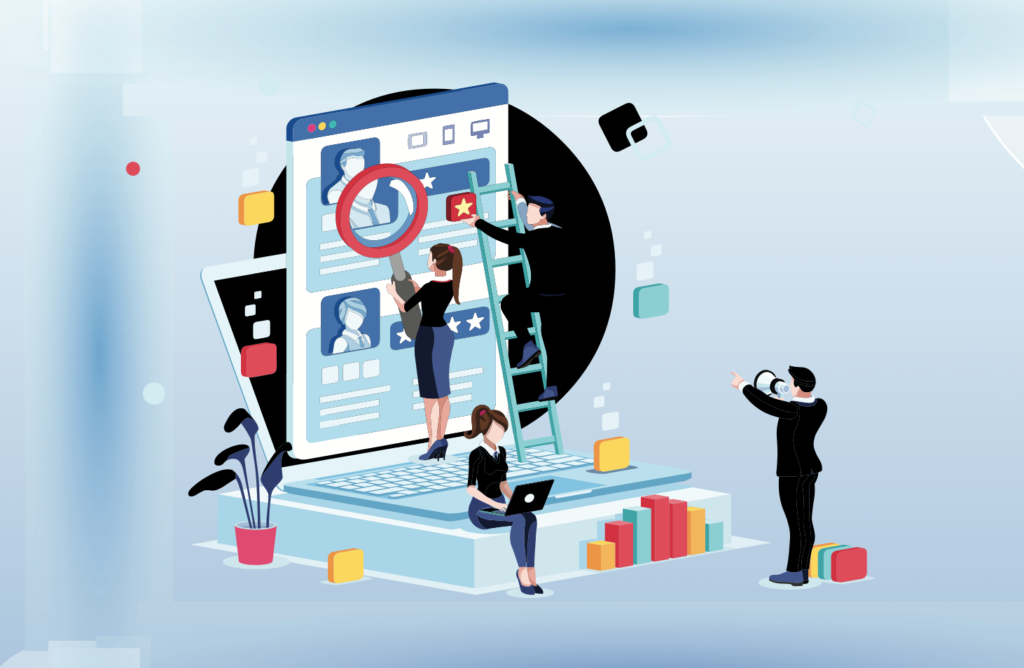 Employee Referrals: You could float an email to the employees informing them of the vacancy and encouraging them to let you know if they have any leads or can refer candidates fit for the job.
There's more variety when it comes to external sources of recruitment. Here are the external channels that HR could consider:
Social Media Network: many social networking platforms, like LinkedIn, Facebook and have a huge base and are a great way to reach candidates. Companies could publicize these vacancies on their official social pages and direct candidates to their career portal from there.
Company Career Page: Most companies have a dedicated career page animated with culture videos, images and a list of vacancies to which applicants can apply. A career page that is integrated with an ATS can make the work much easier, by customizing the candidate experience and automating job postings.
Job and Career Fairs: Job fairs have been a recruiting staple for decades Companies frequently conduct job fairs as a way to meet a large pool of candidates in one place, perform initial screenings on the spot, and promote their organization as an employer of choice while they're at it.
While traditionally Career Fairs have been physical events, their online counterparts have of late been gaining steam as arguably a more efficient and convenient alternative. Virtual Career Fairs enable a global reach, where candidates can participate in the event via their laptop or smartphone and connect with employers and learn about them through a multitude of chat tools, webinars, and marketing collateral.
Job Boards: The internet is inundated with countless job boards, regional as well as international. Some of these are obviously much more popular than others and more frequented by job seekers. Active users will have a profile made already, which you can get access to immediately.
A robust, dynamic and fully branded job board powered by an ATS can oil the recruiting wheel further. With your very own job board, you can get other employers to post jobs, in return for credit, add rich content pages, moderate CVs and employer profiles and get an in-built payment gateway. A custom job board thus allows HR far more control over their hiring procedures.
Campus Drives: If young talent constitutes a central focus for you, or you are initiating a program primarily for fresh graduates, you could even consider organizing campus drives to promote your company, publicize vacancies and personally connect with the students.
4) Initial Screening
Once you've posted your job on all these channels, you'll be getting a whole lot of applications, especially if your physical events were a success or if you're a known name in the market. This is where the grind and toil begin for the recruiter. Having to sift through an unending stream of resumes can be quite demanding and physically draining.
The good thing is that you can minimize your physical effort and skip all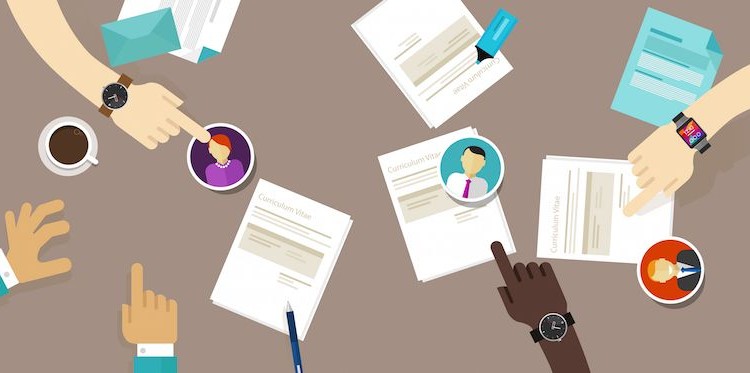 the trouble for this stage by handing over the task to your ATS- which will automate the whole process and shortlist candidates from all the resumes based on pre-set filters, and present you with the final list of the most suitable candidates that meet the desired criteria. This is not just a very efficient way to review resumes but also a far more objective one since it removes the possibility of human biases from the equation.
5) Interview and Assessment Stages
Once you have the final list of shortlisted candidates, you can get down to contacting and interviewing them.
You'll first have to reach out to them and schedule the interview. Again, an ATS comes in handy at this stage, allowing you to send automated emails to the shortlisted candidates. However, its best to give them a call or correspond via email to schedule a time and date for the interview that suits both parties.
Of course, the number of interviewing stages that you include in your cycle will depend on your company practices and role requirements. Some employers are satisfied with just one interview while others take a series of them.
In the case of one interview, the hiring manager will test the candidate on everything within that one interview, from their core competencies to their behavioral characteristics.
For recruiting cycles including a range of assessment stages, candidates have to go through psychometric tests, assessment centers and interviews with the middle management before landing an interview with the CEO. Normally, each assessment stage tests them on a specific aspect.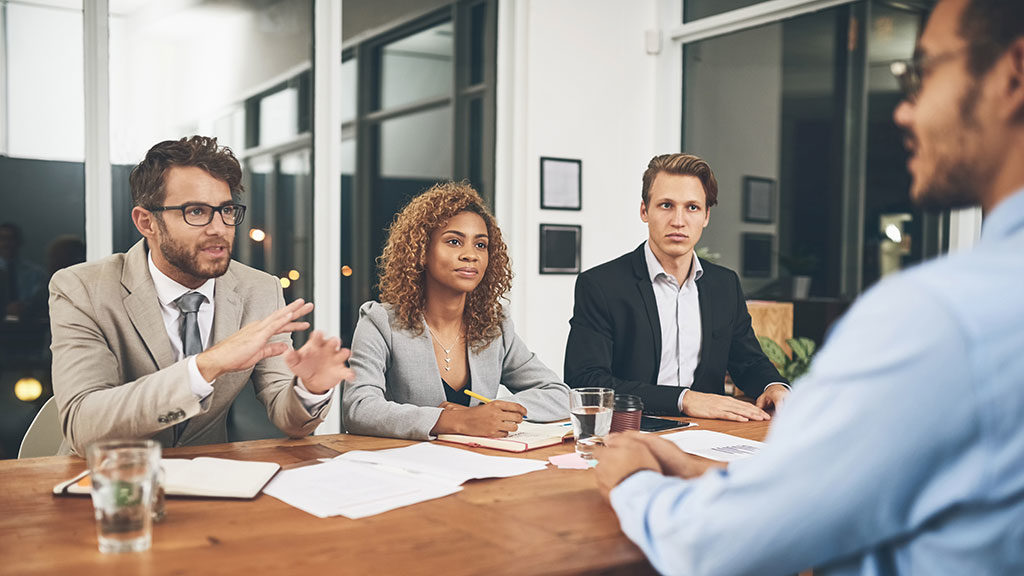 For example, the assessment center will test their problem-solving skills and creativity, the psychometric will gauge their behavioral strengths while the interview with the CEO could possibly assess their commitment to working for the company.
As the stages progress, candidates keep getting filtered out and only the most qualified and promising candidates get to make it to the final interview.
P.S: Previously, interviews were either conducted face to face or over the phone. However, a new trend of video interviewing is emerging, where a two-way interview can either be conducted over Skype or questions can be sent over to the candidates to which they are required to record video responses within a set time period, using video assessment platforms. These video assessment platforms don't just record the candidate responses but can also provide valuable insights into the soft skills of candidates by analyzing their body language and facial expressions.
P.P.S:  For the interviewing stages, HR should bring on board multiple stakeholders, as collaborative hiring is becoming increasingly commonplace.
6) Selection Process
Once the interviewing and evaluation stage is over, hiring managers and the concerned department heads sit together to select the ideal candidate. This is never an easy process, given the insane level of competition that exists and often, breaking the tie between similarly qualified candidates can put them in a tough spot.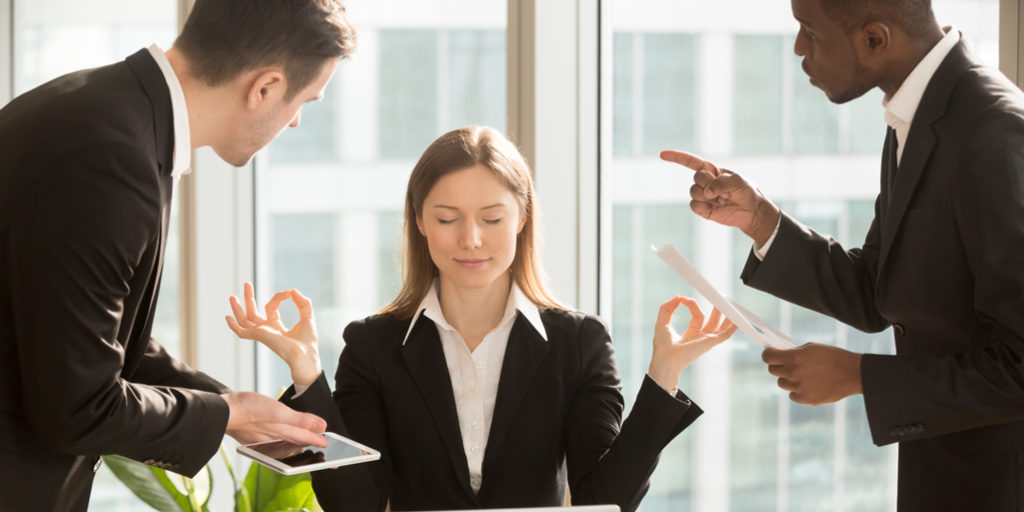 The decision-making process is always tricky, also because the stakes are high, tough decisions have to be made, and often some candidates take the lead by a cat's whisker. Identifying that slim lead, however, takes a lot of thought and perceptiveness on the hiring manager's part.
Some applicant tracking solutions provide custom candidate scorecards that can be a great help in such circumstances that can help hiring managers evaluate candidates against a specific set of criteria, and enable them to compare candidates against the scores of these assessments. Assessors simply incorporate questions with various answer formats, ranging from MCQs to text formats, assign weights to these questions and then define criteria for automated final decisions based on candidate performance. Such tools can prove to be a great tie-breaker when having to choose between similarly qualified candidates and can therefore reduce much of the stress involved in the selection process.
7) Background Checks
Some companies perform extensive background checks before finalizing a candidate and contact references to verify the details provided by the employee. Though merely a formality in most cases, this stage is important to confirm the employee's honesty and integrity and to be assured that the employee fits the bill.
8) Offer Letters
The recruiters might be over the hump, but their work is nowhere near over. It's not a given that the candidate will be accepting your offer, so you need to draft a compelling offer letter to send to the candidate. This will include all details of the job, as well as their compensation package and joining date. Its best to first contact the chosen candidate via a phone call to congratulate them and let them know that you'll be sending the letter via email shortly. It's also advisable to set a deadline by which the offer letter should be signed and returned to you.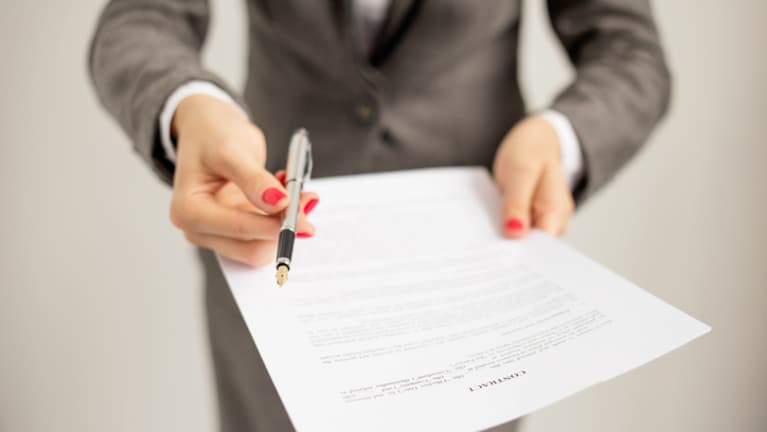 If your chosen candidate accepts the offer, great! You can breathe a sigh of relief, pat yourself on the back and break into a victory dance for the accomplished mission! If, however, the candidate chooses not to accept the offer, there is no need to panic. For situations like these, it's best to select back up candidates you can contact, in case your chosen candidate rejects the offer. Candidates who were close but lost out on negligible grounds, can then be approached.
The best and most efficient way to go about this to avail the services of your ATS that uses letter templates to help HR with developing customized emails for every offer, rejection, or follow-up to keep applicants engaged while also reducing time spent on developing mass emails.
9) Performance Tracking
ATS gives the advantage today of providing key metrics on the recruitment cycle that you developed. Recruiters can get analytical reports detailing and assessing the efficiency of their procedures, for example the time to hire, SLAs and the various bottlenecks that arose throughout the whole process.
These measurable insights can provide telling data about the efficiency and productivity of the recruiting cycle, allowing HR to make adjustments accordingly for the next time.
10) Onboarding
This stage marks the completion of your recruitment cycle. Once you have made the new hire, it is time to onboard them. Most companies don't put enough thought into this stage, telling themselves that they've done their job and can sit back and relax, trusting the new hire to figure things out for themselves.
That always presents a dangerous situation for employees because statistics reveal that new hires who don't go through a proper onboarding experience are more likely to leave the company earlier, while new hires who have a memorable and enriching onboarding experience exhibit greater productivity levels.

To onboard your hires effectively, make sure you provide them with all the necessary information and resources in their first week. Give them a warm welcome, assign peers who can who can show them around and give them company during the first few days.
You can use an onboarding software to ensure that they are equipped with the necessary material and documentation to start their new job. Keep the onboarding stress-free, reassuring, encouraging and convenient. Don't bombard them with too much and let them ease into their role. Through the first few weeks, keep seeking their feedback and checking up on them to see they're settling in well.
Conclusion
Creating a winning recruiting cycle is no brain surgery, but certainly requires the due amount of planning thought and structure for a smooth and successful execution.
You sometimes must work as hard to find the right candidate as the candidate will, to get to you. However, the incorporation of recent technologies into the recruiting process like an ATS has relieved HR from the ridiculous amount of manual effort these processes required while simultaneously improving their efficiency and streamlining their execution.
With this step-by-step approach to your recruiting cycle, you need not worry. Use it as a guiding rail to fool-proof your recruitment, in the shortest amount of time, with as little hassle as possible!
Shanze Sheriar