Executive Dashboards
Get access to top-level hiring statistics suitable for executive management to summarize HR performance.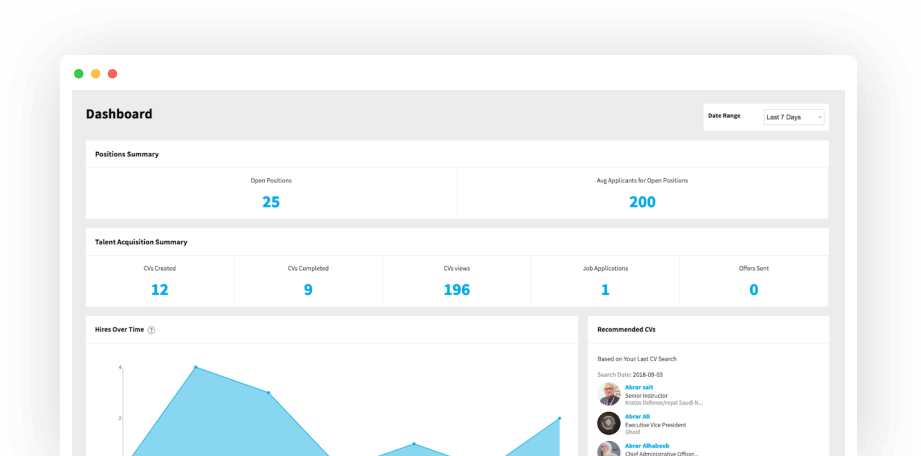 Recruiter Dashboard
Recruiters can understand the state of their hiring pipelines at a glance with applicant count breakdowns and drill-down reports.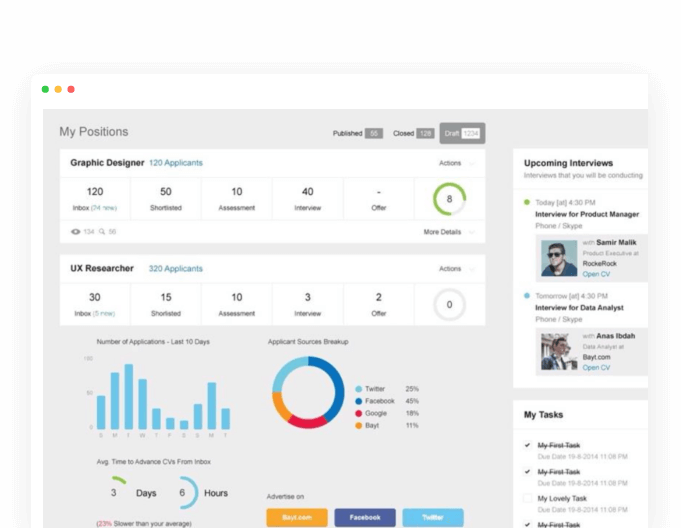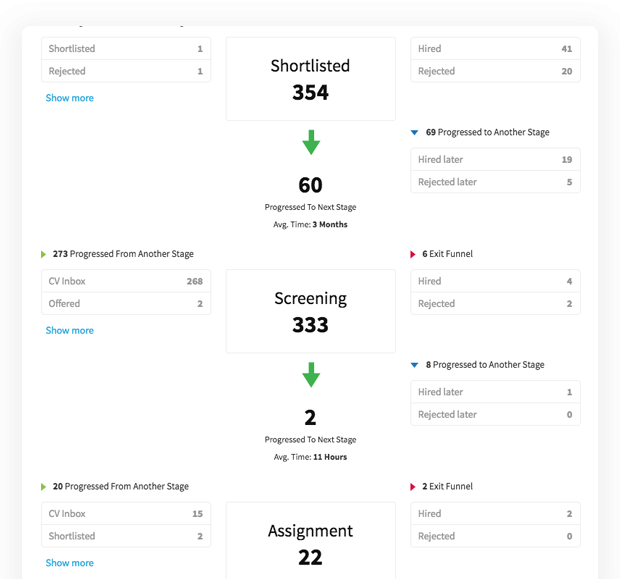 Time-to-Hire & Pipeline Reports
HR Managers & Directors can inspect key metrics like average time-to-hire and get breakdowns with respect to individual recruiters and departments.
Candidate Source Analysis
Understand which candidate source is producing the best ROI by source analysis reports.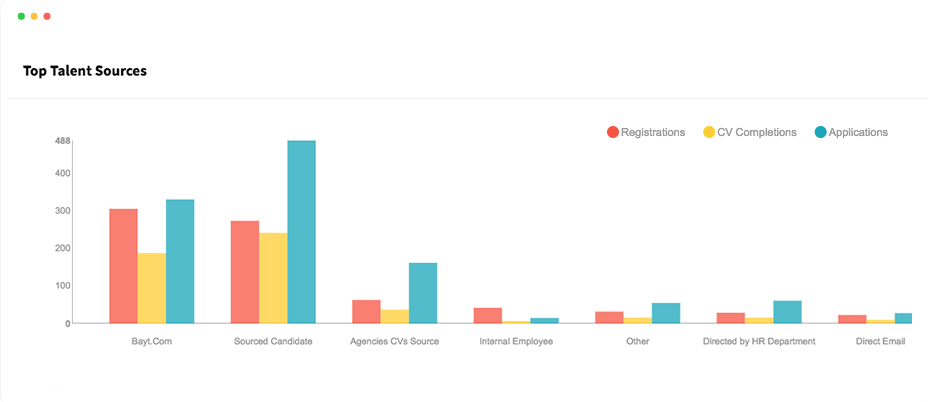 Candidate Source Comparator
Compare key metrics of Candidate Sources side-by-side to quantifiably deduce how candidates from each source fare throughout your hiring pipeline.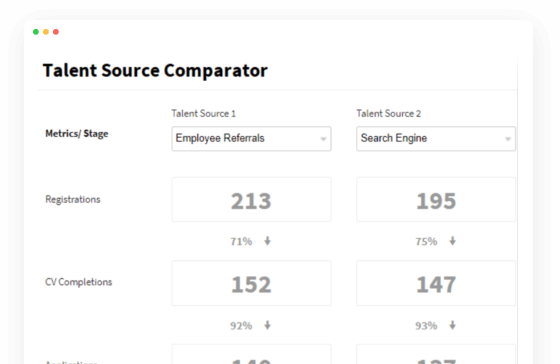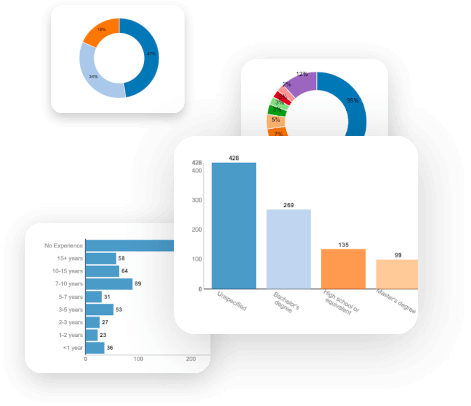 Talent Database Insights
Dig deep into the kind of candidates you have been attracting by getting visual breakdowns on various candidate dimensions.
Pivot Tables for Candidate Database
Export complex Excel reports on your Candidate database by generating pivot tables that breakdown your data using multiple candidate criteria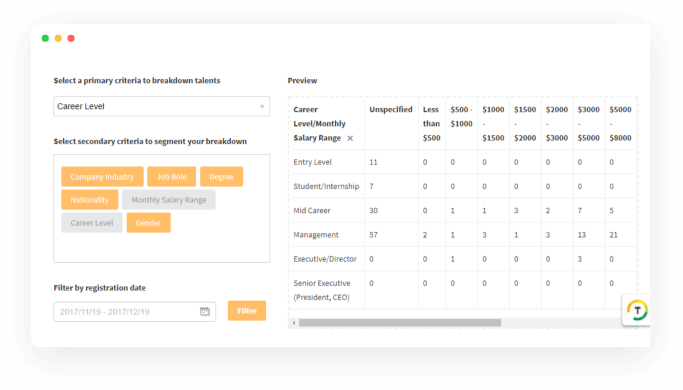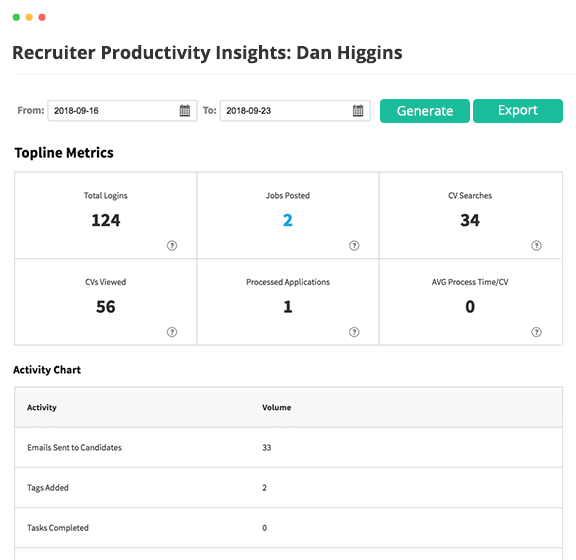 Recruiter Productivity Insights
Understand how productive each recruiter is on the team through metrics quantifying inputs and outputs.
Candidate Progress
Understand better the journey of each candidate throughout their lifecycle, from the time of application to the time they are hired.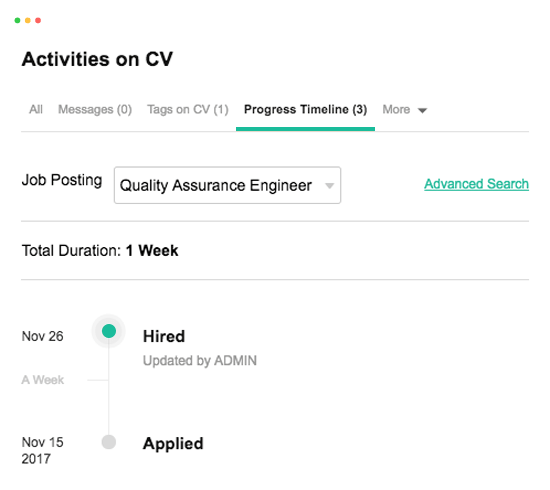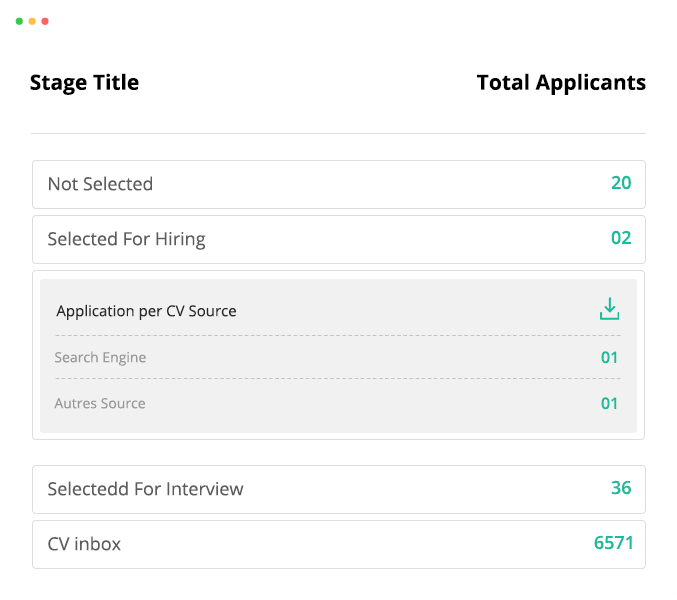 Stage Breakdown Report
Identify the number of candidates in each part of your hiring funnel in real-time and further break them down by their source.
Site Traffic Report
Gain metrics on how much traffic your Career Pages are attracting, the average session time candidates spend on the portal and where you are generating most of your traffic from.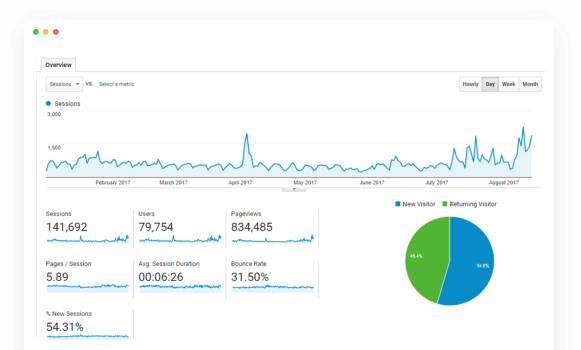 Employees Referrals Report
Understand how effective employee referrals are in your recruitment process by getting metrics on how many convert to hires.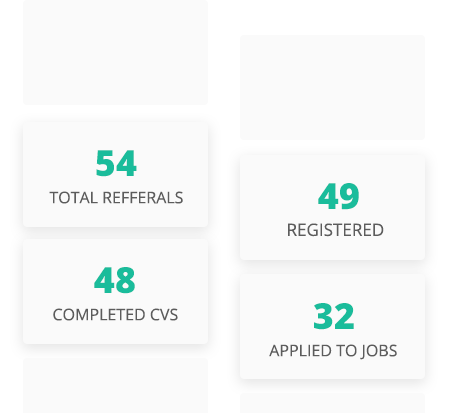 Recruitment Agency ROI Reports
Objectively evaluate which recruitment firms and agencies are producing the best results for your business.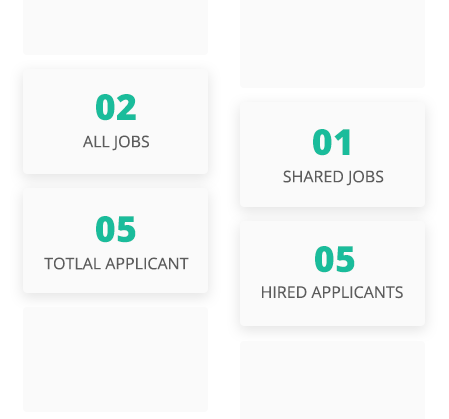 Custom Reports
Create your own report on any recruitment asset of interest e.g. requisitions, jobs, candidates etc. Apply multiple conditions and select sorting parameters to generate business-specific reports.