What is an Applicant Management System?
26 Feb 2023
by Naveed Ahmed

Array
(
    [0] => WP_Term Object
        (
            [term_id] => 109
            [name] => Blog
            [slug] => blog
            [term_group] => 0
            [term_taxonomy_id] => 109
            [taxonomy] => category
            [description] => 
            [parent] => 0
            [count] => 15
            [filter] => raw
            [cat_ID] => 109
            [category_count] => 15
            [category_description] => 
            [cat_name] => Blog
            [category_nicename] => blog
            [category_parent] => 0
        )

)


Blog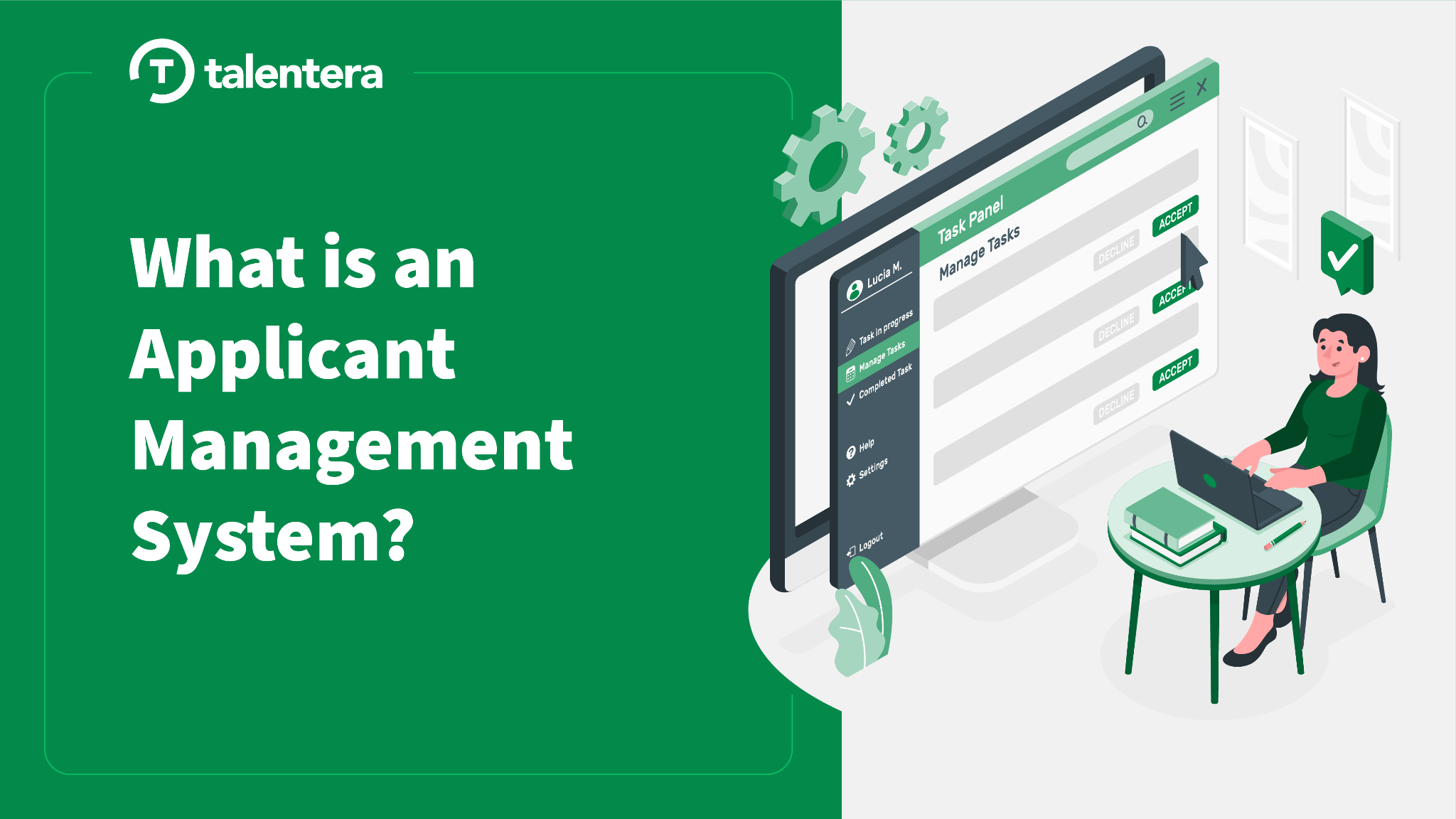 An efficient hiring process is one of the most crucial aspects of any thriving organization. That being said, it doesn't mean hiring the right talent is an easy task.
If you ask any HR manager, they would tell you about the sheer mental effort it takes to sift through hundreds of CVs from potential candidates; also choosing the ones that can be called for an interview and the coordination drill further adds to the stress.
Luckily today the technology has progressed to the point that there are incredible software systems at your disposal which you can use to make the hiring process so much simpler and easier.
One such useful piece of technology is an Applicant Management System. You would also hear it being referred to as an Applicant Tracking System.
What Is an Applicant Management System?
An applicant management system is a computer program or software that helps an organization streamline the hiring process.
The HR team of the organization can use this technology to collect CVs, filter the right applicants, track those candidates and schedule interviews. In simple words, an applicant management system makes hiring a smoother process by cutting on the time and money involved.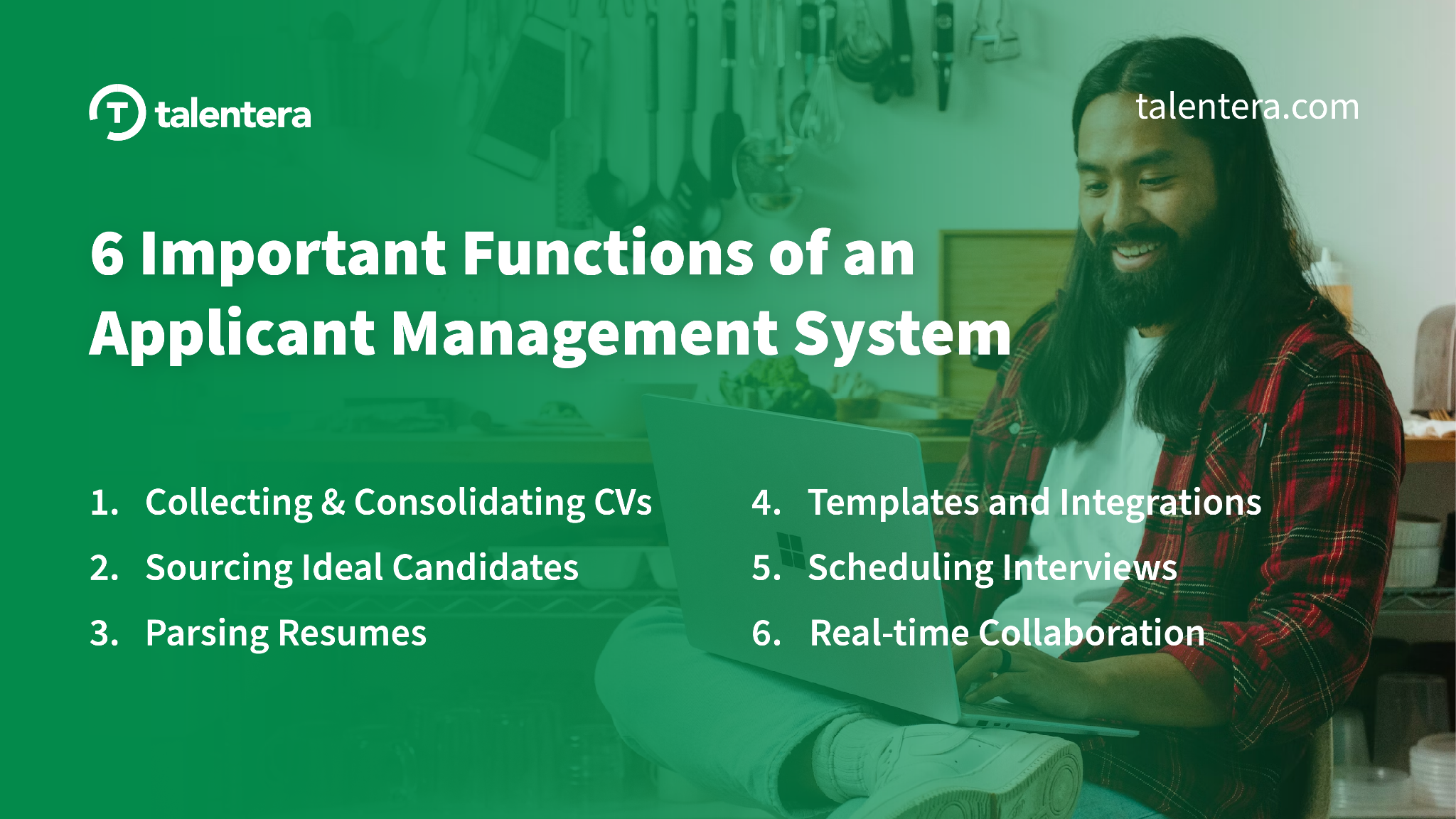 Important Functions of an Applicant Management System
An applicant management system helps the HR team at various stages of the hiring process.
Here are some important features of an applicant management system.
Collecting & Consolidating CVs
It helps the team collect the resumes from the potential candidates in one place. Often the vacancy announcement is made on different job and social platforms so the offer can get maximum exposure. In such a scenario,however, collecting and organizing the resumes can be a tedious task.
An applicant management system ensures that CVs from different sources are consolidated in one place.
Sourcing Ideal Candidates
Many efficient applicant management systems like Talentera have an inbuilt talent CRM. The talent CRM allows the organization to search for ideal clients from its own database.
Parsing Resumes
The system also extracts the relevant data from the resumes saving the HR team a lot of time and effort.
For instance, HR could be looking for a specific educational background and skills for their next hire. The applicant management system automatically filters the ideal candidates from hundreds of applications.
Templates and Integrations
An applicant management system gives the team access to email templates that make communication with the candidates easier and standardized. Moreover, the system can be easily integrated with other software that the company uses like accounting, email marketing etc. Such integrations speed up the processes and improve the overall flow.
Scheduling Interviews
A lot of coordination and back-and-forth communication goes into scheduling interviews with the selected candidates. However, with an application management system in place, this process can be digitally optimized, making everything more effective and convenient.
Real-time Collaboration
Usually, the hiring process requires input and timely feedback from different parts of the organization and that cannot be done with an efficient tool that would enable real time collaboration. An applicant management system facilitates the involvement of team members in the sourcing and screening decisions.
Why Do Organizations Use Applicant Management Systems?
According to data collected by Jobscan, 98% of Fortune 500 companies now use an Applicant Tracking System.That's a staggering percentage, and there are a few very convincing reasons why the big companies are so keen on making use of this system.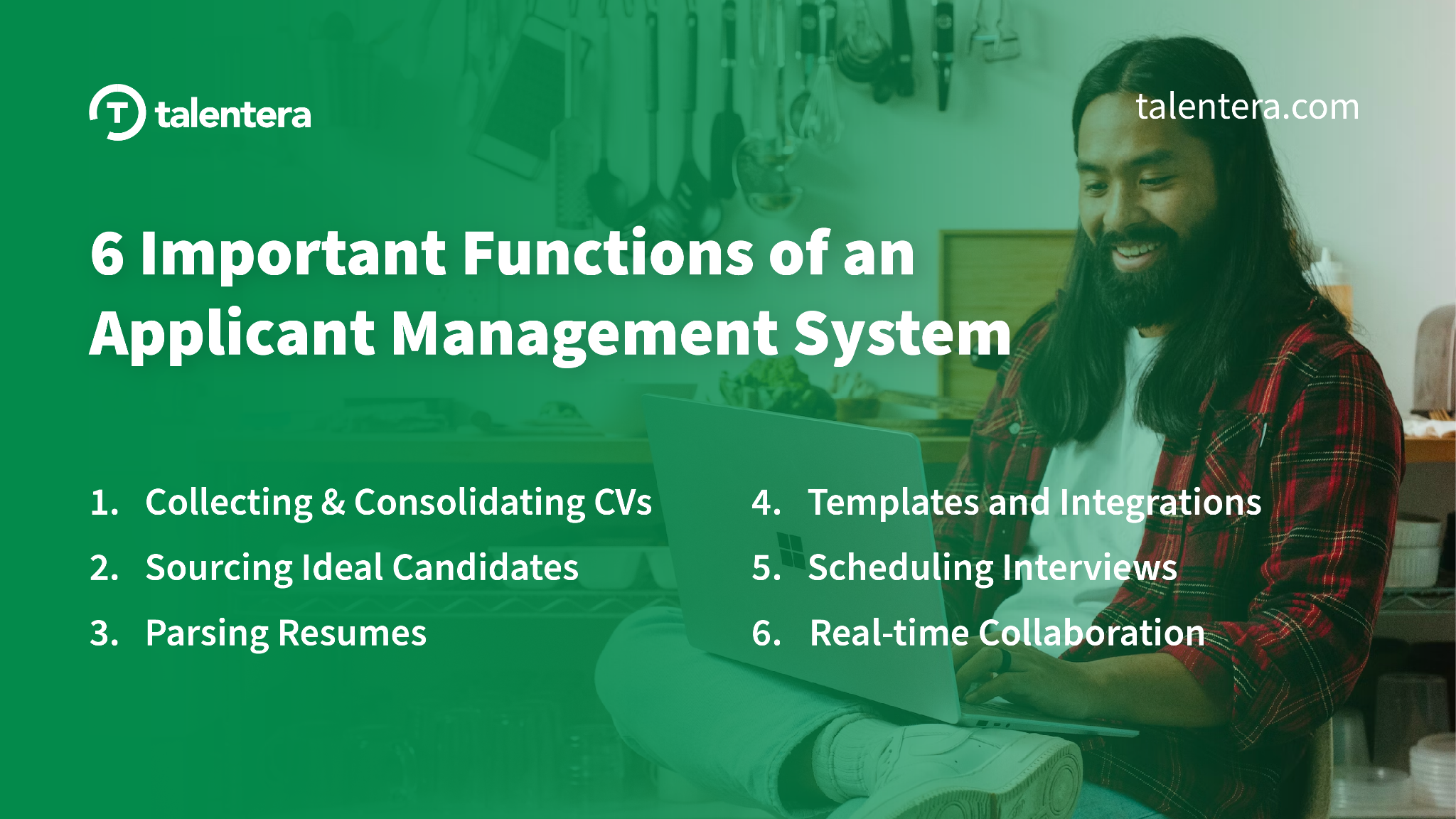 To Cut Down Costs
Hiring is often a long and demanding process. It requires a team of well-trained individuals who have an eye for picking the right talent.
But investing in an applicant management/ applicant tracking system means a lot of those tiny but time taking chores can be done by the computer. This means the organization needs to spend less on the expansion of the HR team. Also, this system is efficient at sourcing the ideal candidates from given databases. So, the company can save on heavy advertising for the job.
Lastly, the applicant management system also churns out reports about the hiring process. These reports can help the organization identify bottlenecks in the hiring process and save money.
To Save Time & Energy
When a chunk of the hiring work is automated for the recruiting team, they get more time and energy to address the more pressing issues. This can mean making the right hiring decisions in a timely fashion. Also, the real-time collaboration functionality of the system ensures that no time is lost in ineffective communication and coordination.
In short, an applicant tracking system can be an incredible investment for any organization because of its digital convenience. Not only does it streamline the hiring process, but it also generates recruiting insights which can be extremely valuable in identifying which processes are optimized and which ones need attention.
Naveed Ahmed