Candidate Selection Flows
Create custom hiring pipelines with application stages that match your actual business processes.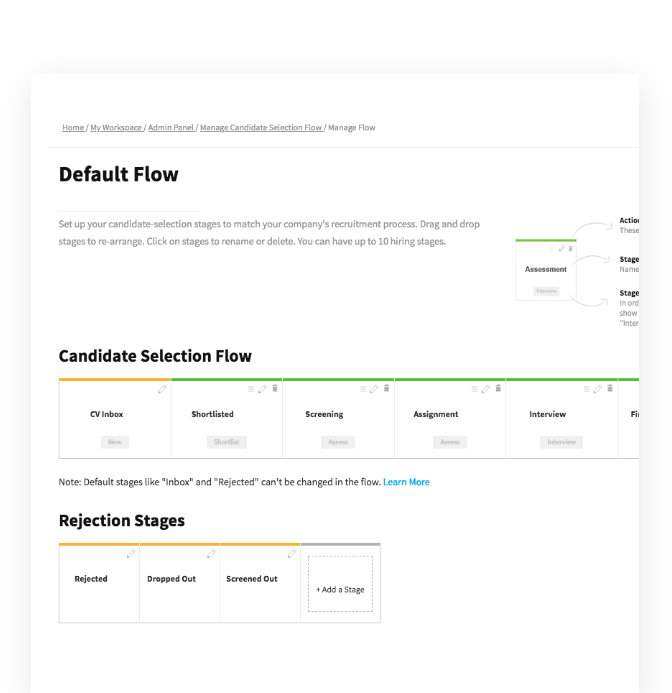 Track candidates through your hiring funnel
Manage incoming applications and move them into appropriate stages of your hiring pipeline. Keep track of how applications flow through each of the stages.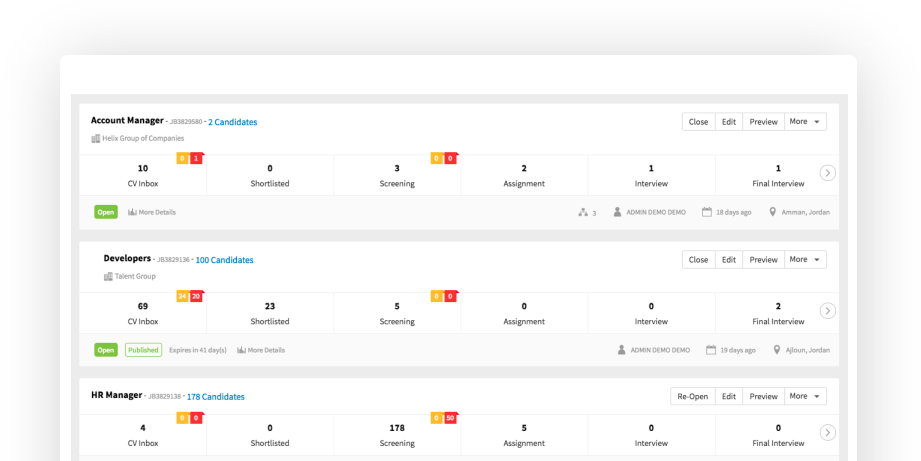 AI: Smart Rules
Talentera's intuitive rule engine, based on state-of-the-art AI, saves HR time by enabling automated actions (like sending emails, moving CVs, applying tags etc.) based on certain conditions.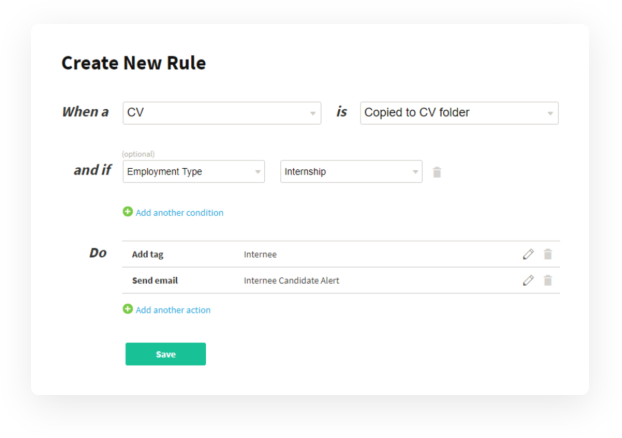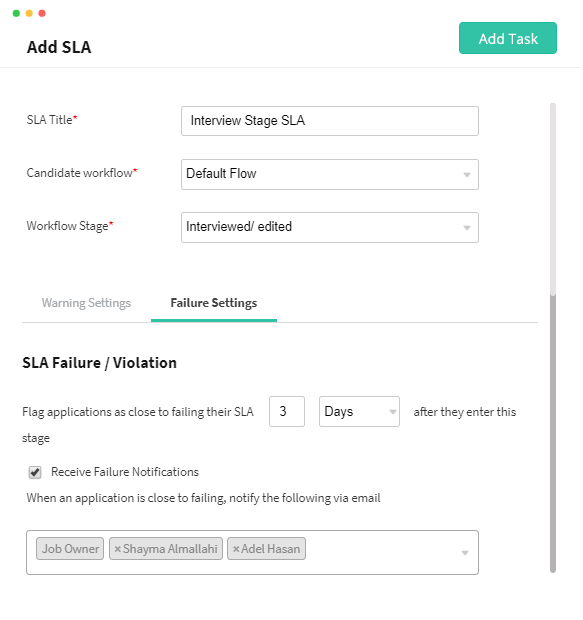 Ensure Every Application is Processed on Time with SLAs
Define the maximum time a CV should remain in a certain recruitment stage (SLA). Notify and escalate applications to recruiters when SLAs fail to keep a check on your time-to-hire.