Managing Sourced Candidates Just Got Better
30 Aug 2017
by Alina Majeed

Array
(
    [0] => WP_Term Object
        (
            [term_id] => 102
            [name] => Enhancements
            [slug] => enhancements
            [term_group] => 0
            [term_taxonomy_id] => 102
            [taxonomy] => category
            [description] => 
            [parent] => 0
            [count] => 40
            [filter] => raw
            [cat_ID] => 102
            [category_count] => 40
            [category_description] => 
            [cat_name] => Enhancements
            [category_nicename] => enhancements
            [category_parent] => 0
        )

    [1] => WP_Term Object
        (
            [term_id] => 96
            [name] => Product Updates
            [slug] => product-updates
            [term_group] => 0
            [term_taxonomy_id] => 96
            [taxonomy] => category
            [description] => Product Updates
            [parent] => 84
            [count] => 160
            [filter] => raw
            [cat_ID] => 96
            [category_count] => 160
            [category_description] => Product Updates
            [cat_name] => Product Updates
            [category_nicename] => product-updates
            [category_parent] => 84
        )

)


Enhancements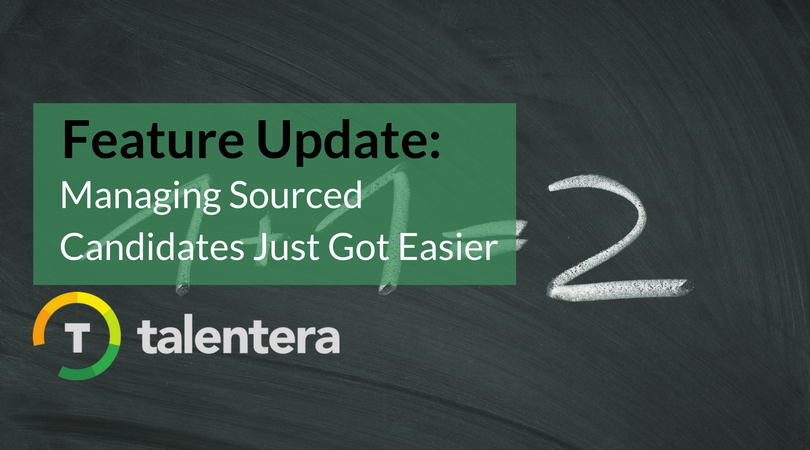 Talent reaches recruiters from many sources which makes it difficult to measure the ROI of any particular talent source. If a CV reaches your talent pipeline without any information on where it was sourced from, it can become a pain for HR to track the source once the candidate has progressed through the hiring funnel. The problem is even more pervasive if you're dealing with hundreds of talent profiles.
To relieve recruiters from having to go back and forth in determining the source of a particular profile, team Talentera has enhanced the 'Add Sourced Candidate' experience with a lot of work being put into an easy-to-use UI.
Why is this important?
When allocating budgets towards various hiring sources, you need to know which source bears the most fruit. Knowing which candidate came from which source right upon opening a particular profile can help you objectively see which medium has helped your company reach the highest quantity and quality of talent. This ultimately helps you in making more informed decisions about things like the bonuses you want to pay out in your Employee Referral Program, the amount you want to allocate to Social Media Recruiting and the amounts that your Recruitment Agency partners deserve, all based on the ability of these sources to provide top quality talent.
How does Talentera do this?
By enabling users to enter the talent source right at the start through a very easy-to-navigate menu explained below.
1.Brand new UI

With this new interface, users can key in a candidate's details right after uploading their CV. The field labeled 'Select Source' allows the user to choose from a dropdown with items like social media, job fair, internal referral, walk-in etc: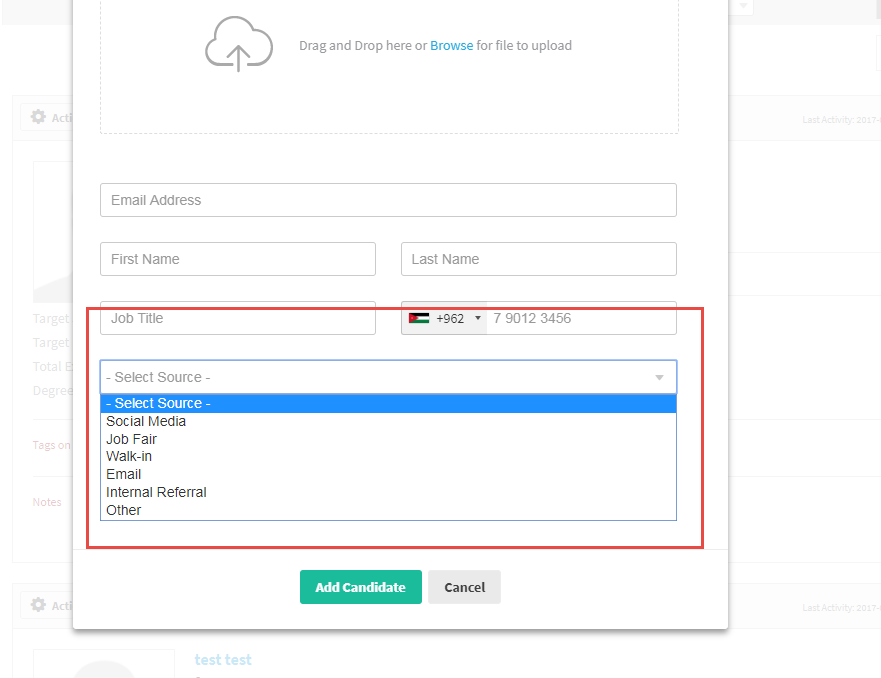 2. CV Source sub-categories
To make the source even more specific, the user can choose from sub-categories when choosing the CV source for the candidate. For instance, Social Media includes Facebook, Linkedin and Google Plus. By specifying which of these platforms furnished the most useful profiles, Talentera helps recruiters collaborate with their marketing team to optimize spend on the company's various social media accounts.
3. Internal Referrals
When selecting 'Internal Referral' as one of the sources, you can select the referring user from a dropdown under the 'Referring Employee' field. This is sueful for many reasons.
i) It makes it easy to track and reward employees for their referrals
ii) It keeps the process transparent
iii) It makes it easy to identify star referring employees who recommend the best candidates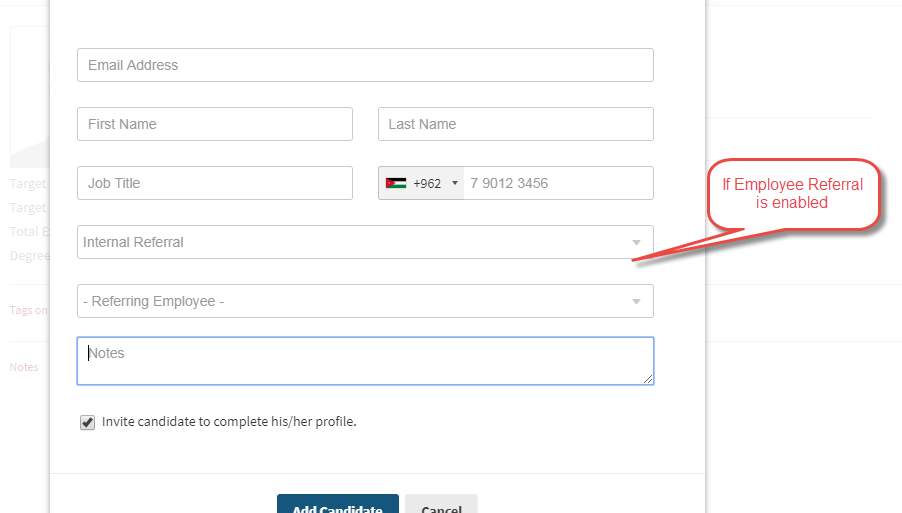 4. Sourcing CVs from Bayt.com
If the Sourced CV is already on the Bayt portal, the user will see a popup prompting an easy import directly from there. The user can choose to go with this or resume regular CV upload.
5. The Final CV View
Once the process has been completed, the CV source will show next to the candidate profile as below:
With this enhancement, your candiate profiles are richer than before with more useful information on where they came from.
---
About Talentera
Talentera is an end-to-end recruitment solution that makes sourcing and hiring great talent super simple. We help our clients with everything related to hiring, ranging from scheduling interviews to managing requisitions and HR budgets.
How can Talentera help you?
To learn more about the scope of the product through a free guided tour with our professionals, click here.
Alina Majeed