Assign Evaluation Forms To Other Recruiters
18 Sep 2018
by Ammara Zubair

Array
(
    [0] => WP_Term Object
        (
            [term_id] => 96
            [name] => Product Updates
            [slug] => product-updates
            [term_group] => 0
            [term_taxonomy_id] => 96
            [taxonomy] => category
            [description] => Product Updates
            [parent] => 84
            [count] => 160
            [filter] => raw
            [cat_ID] => 96
            [category_count] => 160
            [category_description] => Product Updates
            [cat_name] => Product Updates
            [category_nicename] => product-updates
            [category_parent] => 84
        )

    [1] => WP_Term Object
        (
            [term_id] => 84
            [name] => Resources
            [slug] => resources
            [term_group] => 0
            [term_taxonomy_id] => 84
            [taxonomy] => category
            [description] => Resources
            [parent] => 0
            [count] => 114
            [filter] => raw
            [cat_ID] => 84
            [category_count] => 114
            [category_description] => Resources
            [cat_name] => Resources
            [category_nicename] => resources
            [category_parent] => 0
        )

)


Product Updates

What is it?
Ready to take your recruitment strategy to the next level? With the ability to assign evaluation forms to other recruiters, you have a new power move to add to your trusted set of hiring tools.
Why does it matter?
Talentera strives to arm its clients with all the information necessary to improve hiring quality and decision making accuracy. By assigning the right staff members candidate evaluation forms, businesses can leverage their recruiters' industry expertise to fill positions with more confidence.
With the assigned recruiters possessing required knowledge to assess the value the prospects can potentially add to the company, there's impressive hiring efficiency to be looked forward to.
How does it work?
Get savvy with your candidate evaluation workflow by following the simple steps below:
1) From CV View or CV Listing, choose the "Add Evaluation Form" action you'd typically use to fill a form. However, this time you'll see a new option labeled "Assign to Others."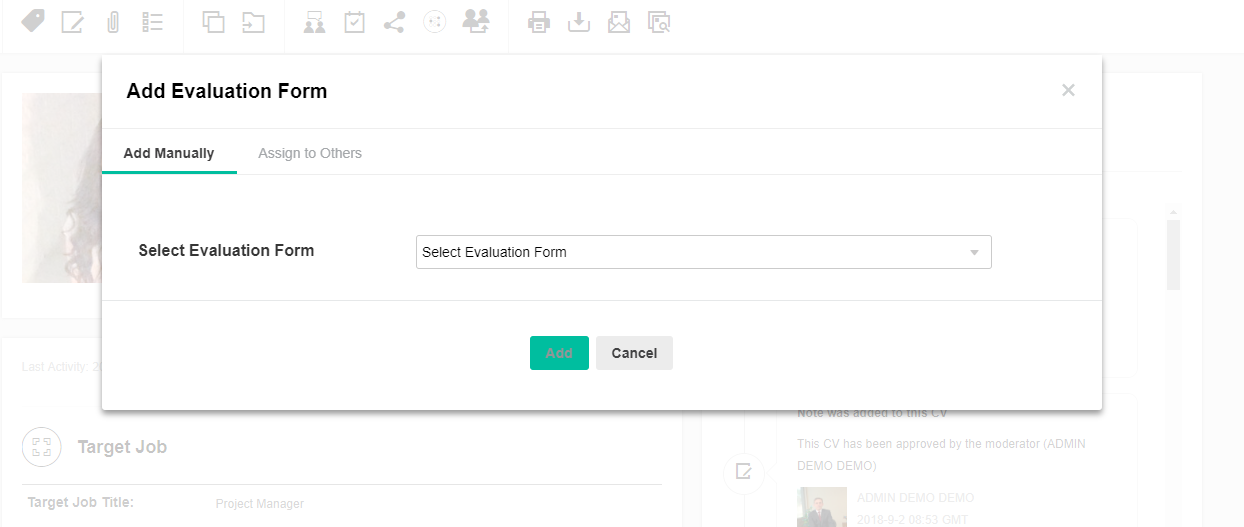 2) Select the "Assign to Others" tab; choose an Evaluation Form from the list of available forms in the drop-down list.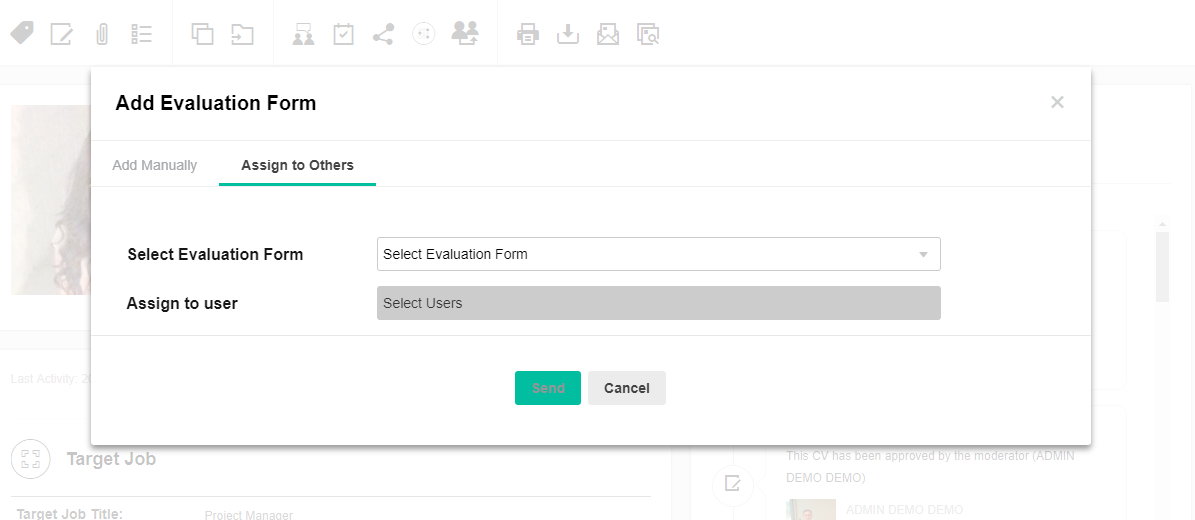 3) Select the recruiter(s) you would like to have fill the form.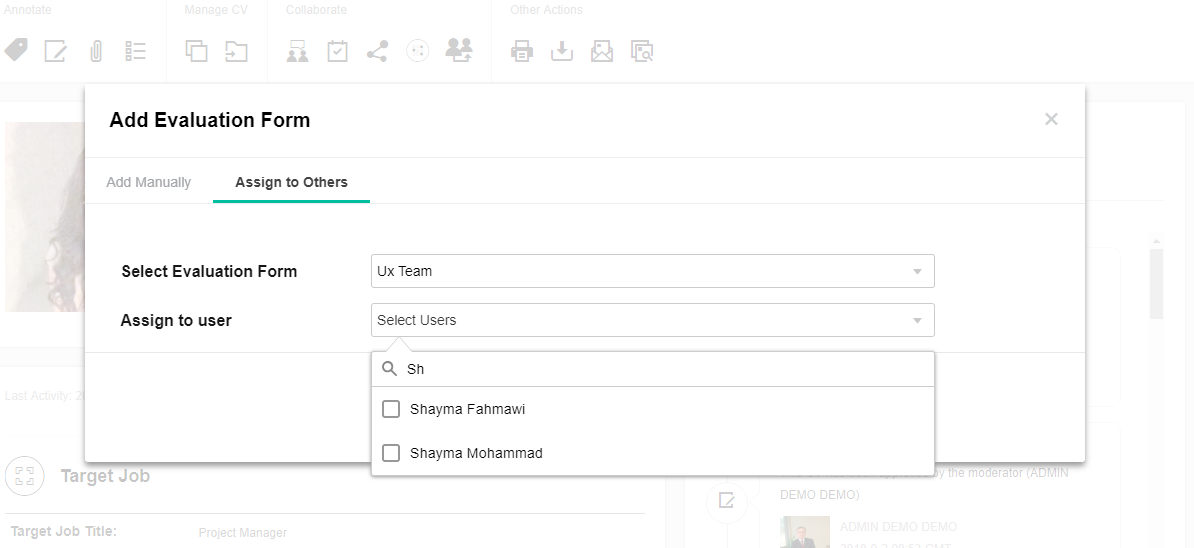 4) Click Send in order to assign the form to the selected recruiter.
5) The recruiter will receive an email notification with details of the task requesting them to fill out the evaluation form.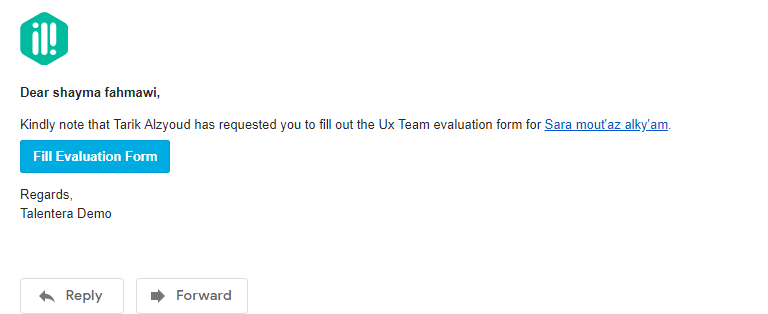 6) When they click on the "Fill Evaluation Form" link, they will be navigated directly to the candidate's CV with the evaluation form you chose opened by default to be filled.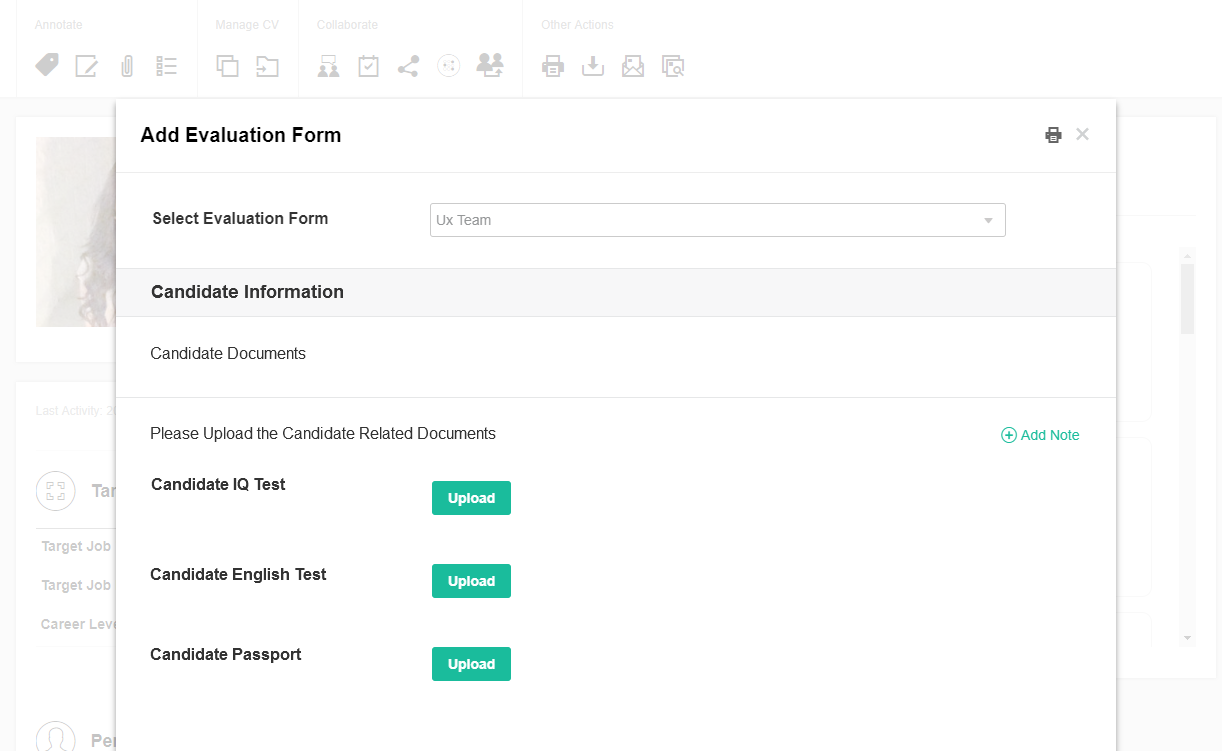 Seeking the perfect candidate becomes more streamlined by collaborating with hiring experts; the right feedback means stellar talent acquisition and a stronger competitive advantage, how awesome!
Who gets it?
This enhancement is available for access to all Talentera customers. If you wish to learn more about this feature, please get in touch with your account manager as they will be happy to help.
If you'd like to speak with an expert to learn how Talentera can improve your company's recruiting processes, please get in touch.
Ammara Zubair